2010
06.07
If we stay one more day?
It's a pleasure travelling with no rush, enjoying each day, each moment, with out thinking what will come later, because later can be tomorrow or in three days. That's how my trip was, I arrived in Athens just in time to get the flight back. My flight left me in Tirana, and, as you have seen trapped us.
The arrival to Greece was in a bus with super loud Albanian music hour by hour, I thought we would never arrive.
Our first destination was Ioanina, a city with a name as beautiful as it's interior. It was our transit city where we rented a car to go to see "Meteora".
That name really attracted us unavoidably, in the Tesalia flatlands 30 million years ago, under the sea, rocks were formed, pinnacles of sandstone and when the water receded the pinnacles were exposed to the open air.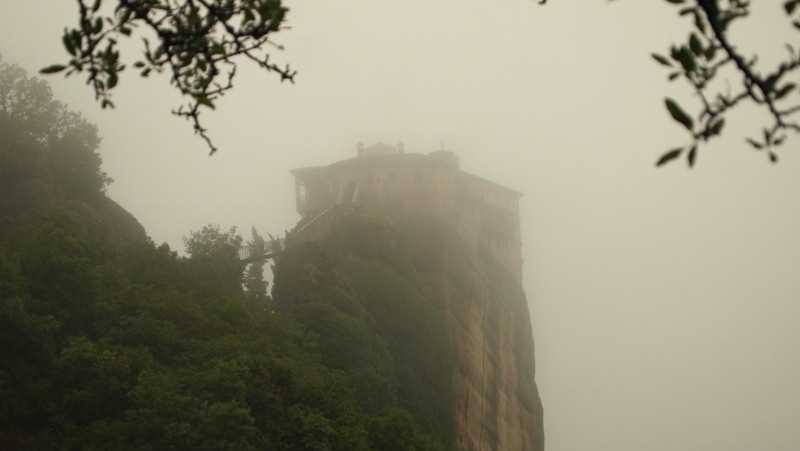 Fog was giving additional mysticism because when we'd spot a pinnacle we didn't know it would have a monastery until we were close.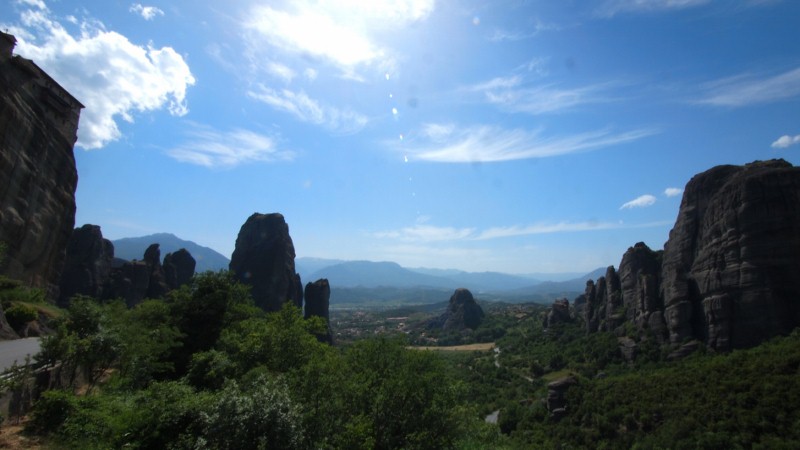 The second day we had some better weather. Those pinnacles, some over 500 meters high and in the XIV century some orthodox monasteries were built on top, at one time there were even 24.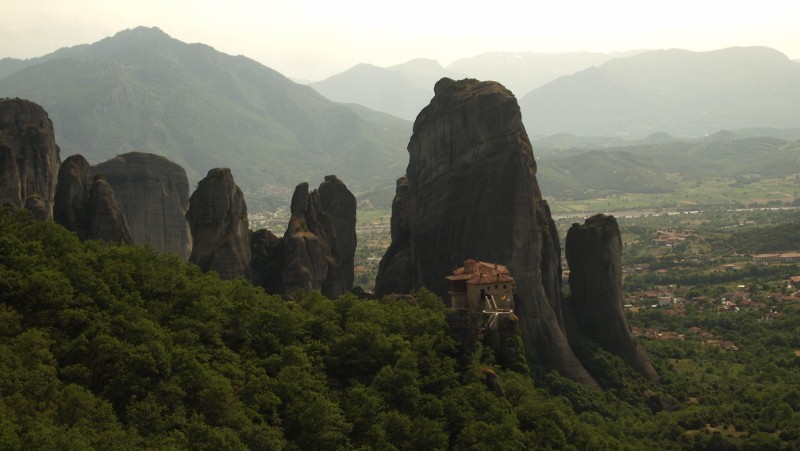 Each one on top of one of those rocks "SUSPENDED in the air" with no connection to the earth.  To live happy, let's live high in the sky, and this is how it really looks, rocks in the air, monasteries SUSPENDED in the sky, as the monks said: "getting closer to God".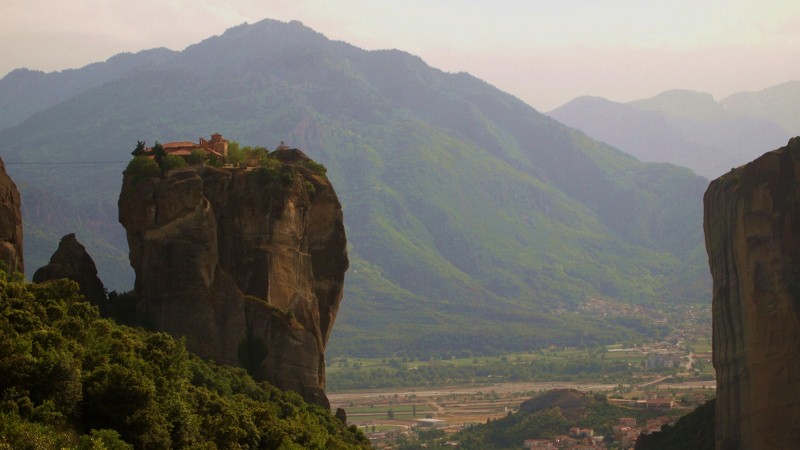 The image was appealing, and with it in our heads we had started the trip. We hoped to find it after each turn… but Meteora didn't come.  Finally when we arrived  we soon decided  that we had to stay one more day!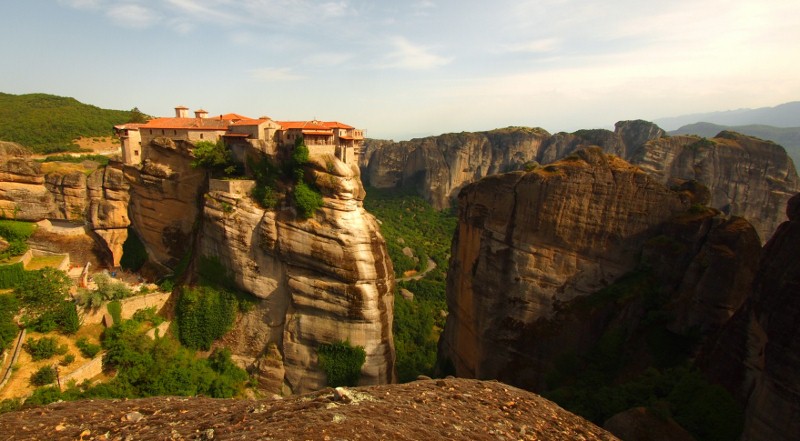 Monks allow visitors to their monasteries. Now there are only 6 left,  4 monks and 2 nuns.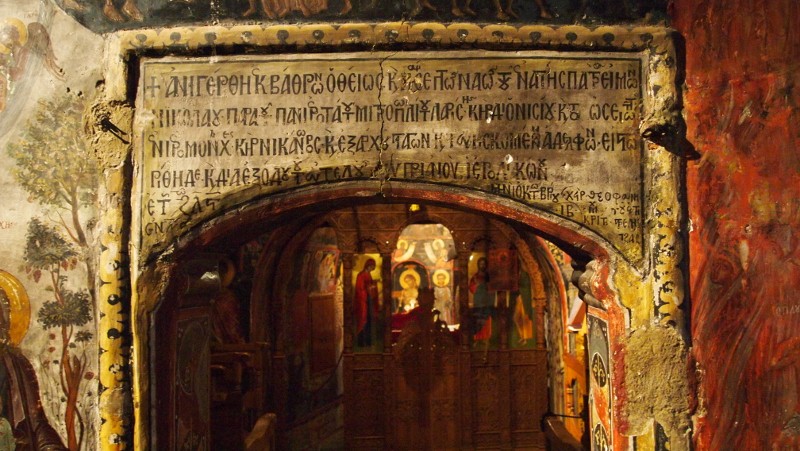 They are all Byzantine and, due to our ignorance about the Orthodox church, all was much more attractive, the little churches painted from top to bottom with biblical images and bright colours. The monks themselves with their over long grey beards, their hats and all dressed in black. The views from each monastery looking to the others, ruins in some pinnacles that used to be something and now nearly nothing left.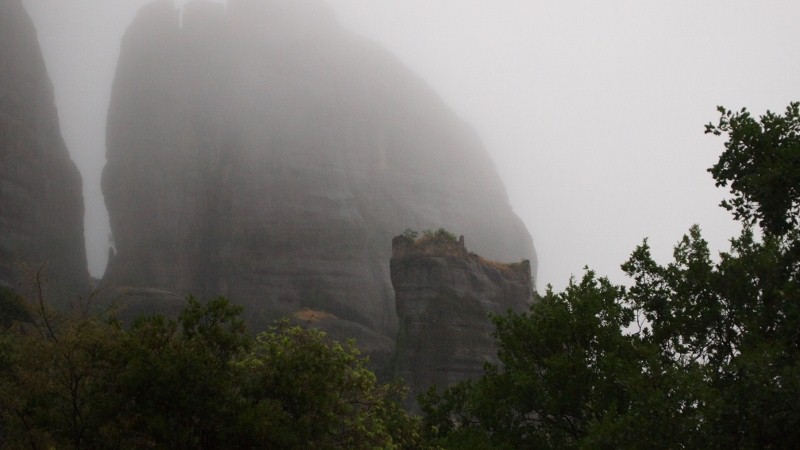 Sometimes watching the ruins is more thrilling, seems more abstract, more unreal, further back in time.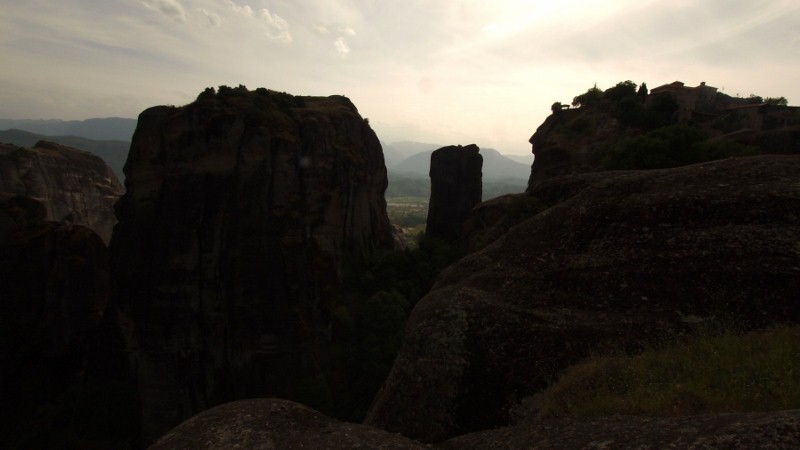 Sunset, so we leave until the following day.
Our hotel, in Kastraki village, was run by a Greek family, mother and son, they couldn't be nicer, they had a garden full of hammocks. We spent the sunset there, gazing, this time from under, the majestic pinnacles, saving them forever in our heads, and being able to remember them anytime we wished.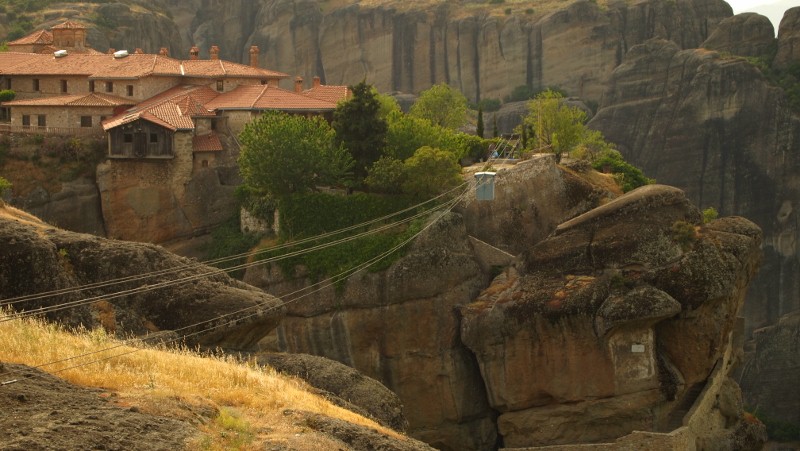 Now there are no rope baskets, neither nets suspended where they would put goods or monks inside, but there are still wood cable cars hanging from cables. Now you can find stairs and when it rains it creates small waterfalls that makes it difficult to climb up. On the left in the picture you can see the cabin where the old hanging net used to be.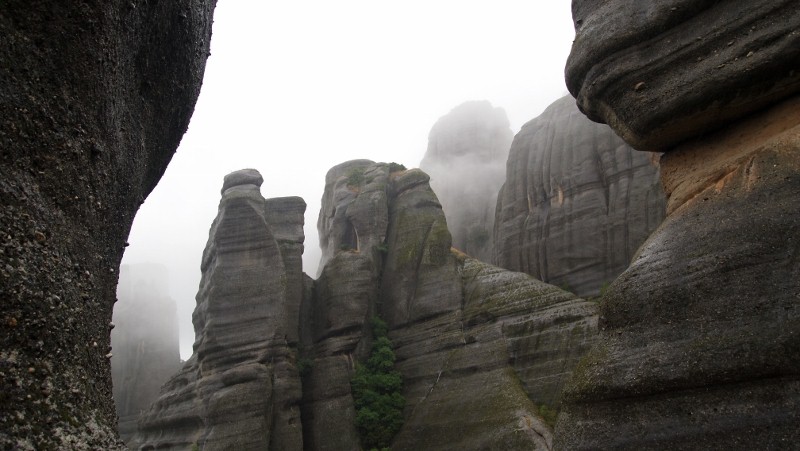 The landscape itself is worth a visit even without the monasteries.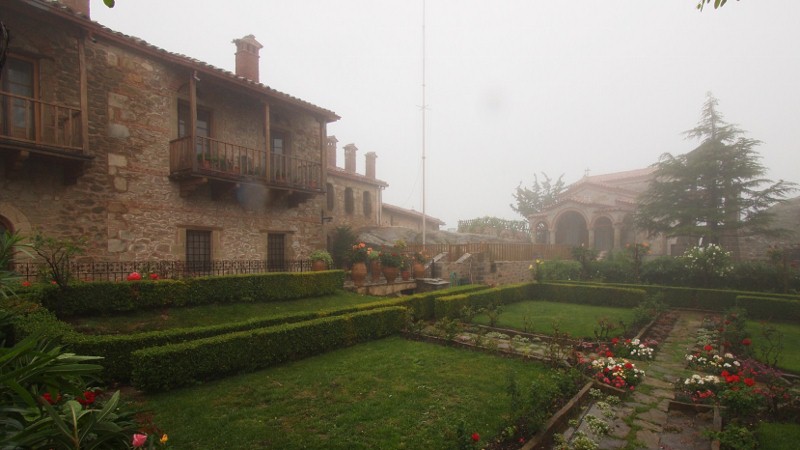 Inside one of the monasteries.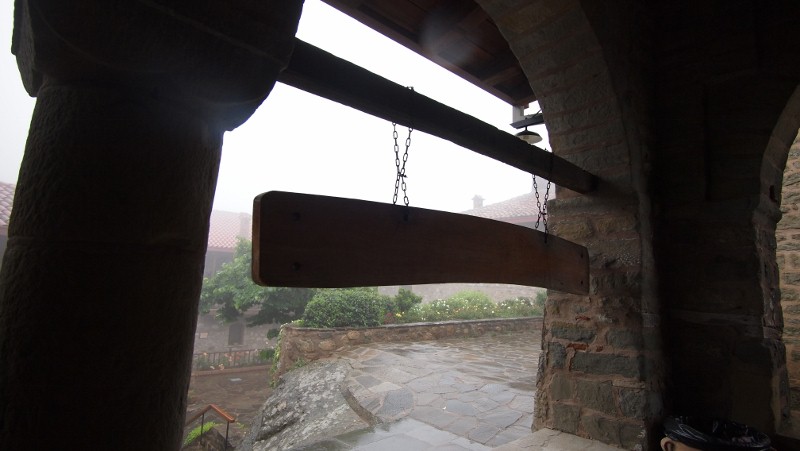 This piece of wood is hit to call for playing.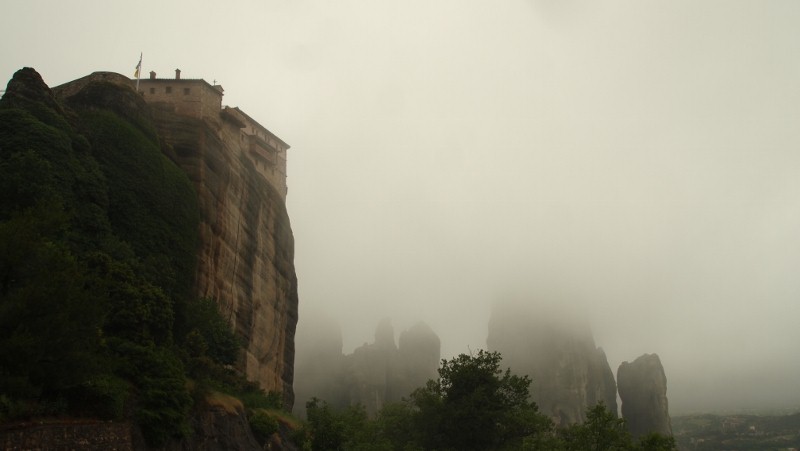 Nobody knows very well how the monks built their monasteries there in the XIV century. How were they able to bring the stones and other materials up there,  even how could they get themselves up.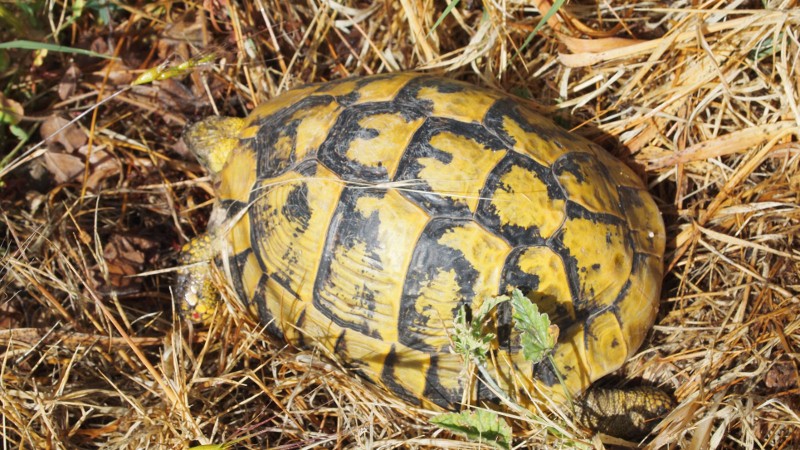 After a sudden stop so as not to run over the this Greek turtel we decided it was too beautiful to leave a crazy Greek driver or tourist kill it so we moved it to the side of the road.
We didn´t care about getting totally wet and it was difficult to leave the pinnacles. But finally we found our way back to the real world to put our feet on the ground… We would have stayed "one more day".
Ana