2010
09.01
I've decide to cross to Georgia by a border near Kars, from Posof village to Vale in Georgia. It is a border crossing that nearly nobody uses, the majority of  the people go by Trabzon(Turkey) to Batumi(Georgia on the black sea coast. That plan does not appeal to me, too much beach tourism, moreover the landscape of Posof seems to be very good.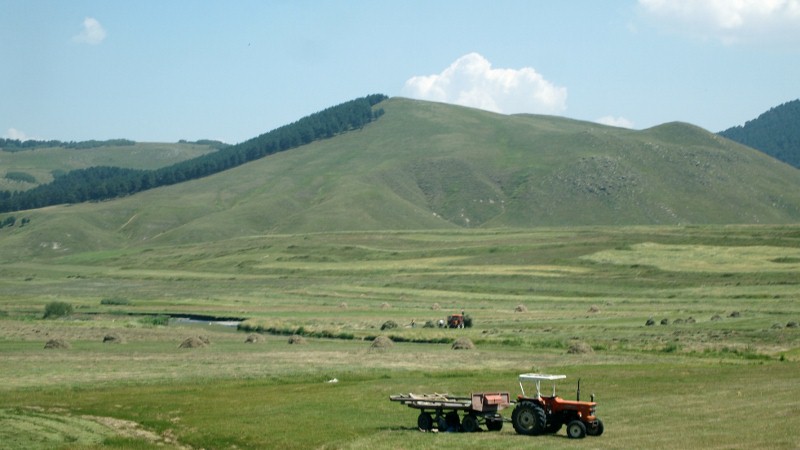 A truck that looks like a toy as I told you the other day when talking about Ani.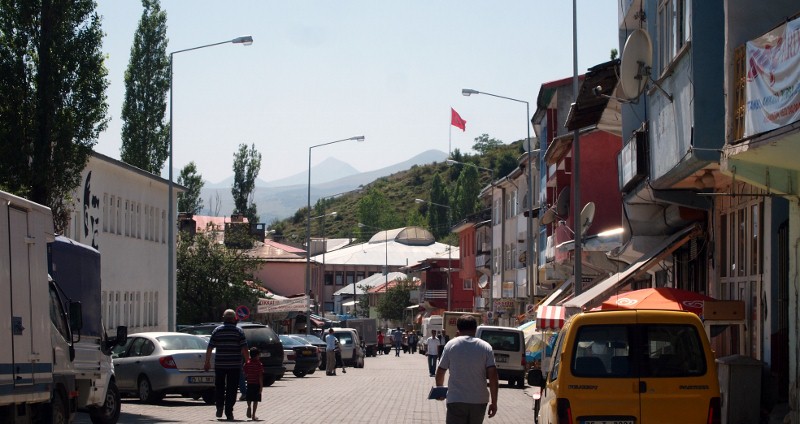 Posof with the volcanic highs on the background.
In the mini bus I meet Kmi and Sachia a nippo-swish couple that got married a few months ago, it´s pleasant being with them as it's obvious they are happy together. Sometimes they talk in Japanese sometimes in French and with me in English, I get confused just seeing them.
We have arrived to the border in a minibus but it can't cross to Georgia, you have to cross by foot and looking for a taxi or bus to take you to Vale by the not paved road. The walking part is luckily flat and short. To go to Vale… maybe it's better if you see the video.
The first song in the video is "Bexo" from Aynur, a Turk band. During the last part, with the tank in the gallery, sounds  "Gute Laune"" from the wonderful Tosca CD Dheli9.
I'll soon tell you more things about the Caucasus.
Fernando