2010
11.25
A message for my friend Linday. I know in Costa Rica you use rabbits as pets, so I think it's better if you stop the video in the minute 1:51.
A marvellously aesthetic day. The lake, the autumn light in such a clear day, the snowed mountain peaks, the endless mountains, the dun colours, the feeling of riding a horse, Talgar with his Central Asia book face, his traditional dress, imposing Tumara and the dog with his own personality. A day full of precious images, and with some of them I've done this video. I hope you've liked it.
It's been a nightmare to find the music for this video, finally the Germans Notwist are the soundtrack. Nothing suited the pace of the day, and finally, even the music is not perfect for it, at least you listen to a good album.
Falconry is a tradition in Central Asia. Talgar got Tumara from the nest when she was young and took care of her so she'd recognized him as his mother-father. Later he trained her for true months that seems short but eagles know how to hunt nearly as they are born. Tumara is young, has five years and weights six kilos, that are a lot once you hold her on your arm. In a few years he'll free her so she can leave her wild life. I guess it will be a hard day for him.
Talgar tells us that they normally get one or two foxes, rabbits or even wolfs and that later they rest for three days as the eagle needs it.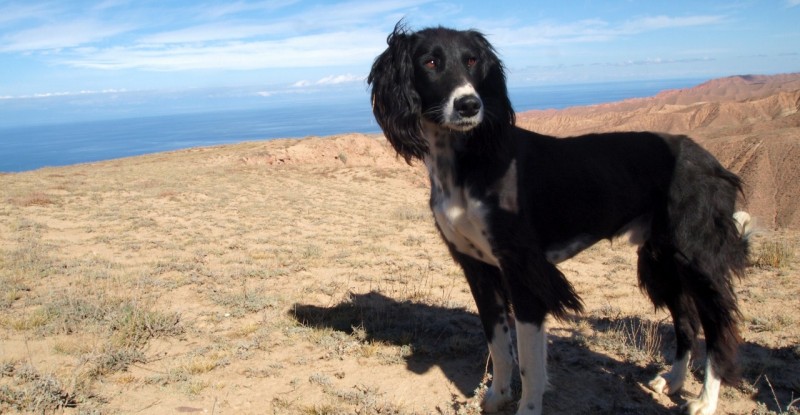 I've falled in love with the dog, he was by his own al the time not stopping moving even for a second as if he'd never tired. He's been up and down the hills searching for game, but we haven't been lucky.
I wonder, how would Turmara and the dog get along?
If you feel like more falconry, yesterday in the Spanish newspaper "El Mundo" there was a video about it in Spain, here you have a link.
Next post will come with more beautiful landscapes, from the biggest walnut forest in the world, Arslanbob.
See you soon.
Fernando