2011
03.17
Today I tell you some data about the blog, this inseparable travel partner I've had. My relation with him, you can imagine: love, hate. I've liked writing it, stop to think about what I've seen, what was different from the previous country and to the next. It's been more enriching stopping to organize the ideas and the feelings.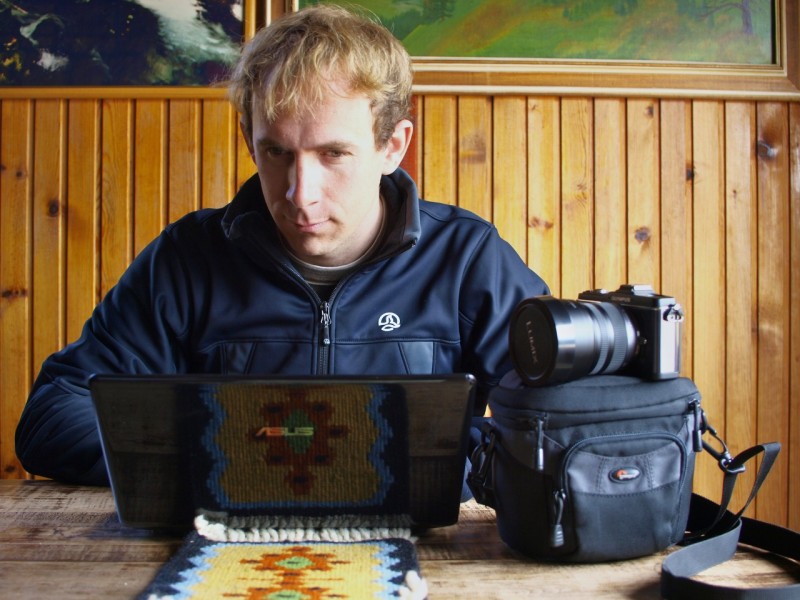 At the same time I had proposed myself to write two posts a week and that's been very time consuming, and sometimes I would have preferred to do something else, but I've been able to do it 2,3 post a week is the average of the trip.
Without further delay here you have the numbers:
111 published posts.
95.492 words written. The other day I told you I had check how many words could approximately have a novel, and it's around 100.000. None of my language teachers would have ever bet on me to write so much.
95.492 words translated. If any one was wondering, yes, I did translate it personally. And doing a bilingual blog is something I've regretted many times…
Between 1 and 1.5 hours is what it has taken me to translate each post.
Total of 8 hours to do each post.
40 hours dedicated to create and maintain the blog itself
928 hours of work to complete what you see here now. Wait! Still pending the time to do the videos but I'll tell you about it in the videos section.
1279 pictures published
15.280 pictures taken, this number is after the review done every day to remove the useless ones, around a 25%.
385 gigabytes used to store the pictures and the videos.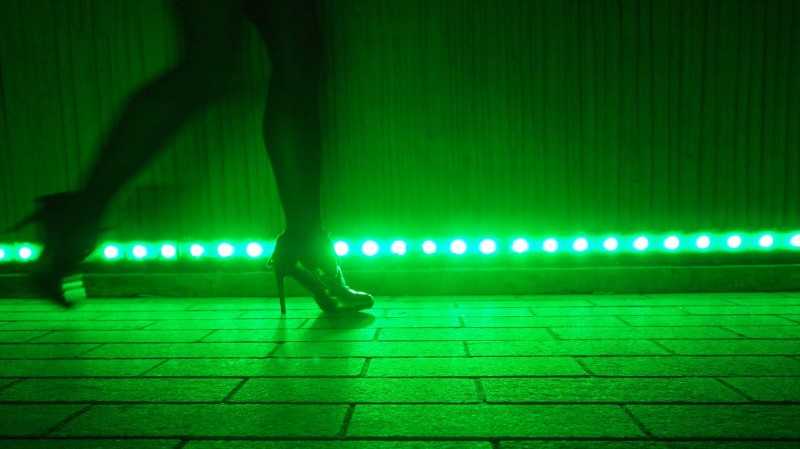 I've been in Dublin doing a documentary photography training, my final work has not been as I expected, but I've learn a lot. Here you have some pictures about it, as there are not many pictures relevant to today's topic.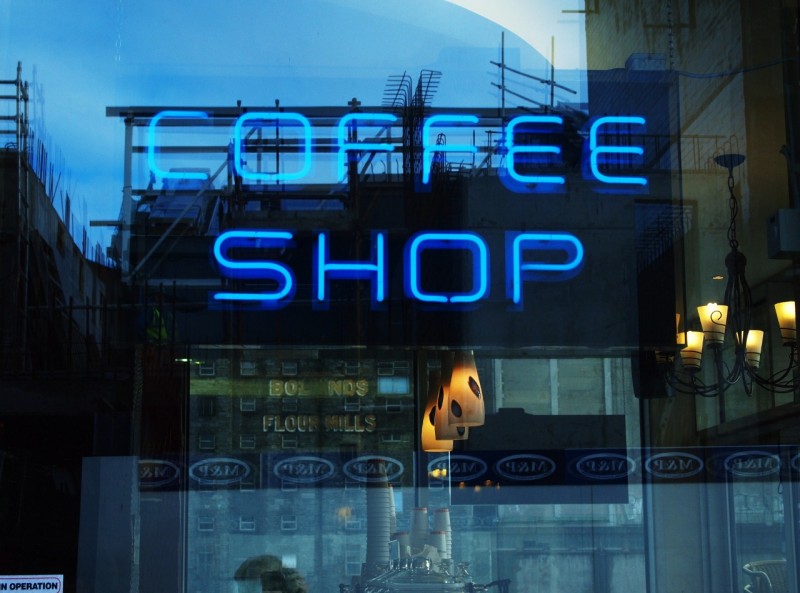 After taking panoramic pictures on the trip it has not been easy to come back to the normal format.
Data about the videos:
24 videos done.
Total of 96 minutes.
Each minute of video has taken me 3 hours. The editing work of videos is laborious by itself and my computer is not powerful enough for it so it's been even slower.
2914 clips of videos taken. Those little images that have become the edited videos later.
Statistics about the videos:
18.236 seen videos. This number surprises me as it keeps growing.
The videos are in Vimeo (The place with best quality), You Tube (where I've been taken out the sound of some due to copyright) and Daily Motion (to be in the three big ones). There are some videos in other specific sites also.
The most liked videos are:
– "Theth. The hidden Albania" with 4587. This shows something curious, the unity of the Armenian community, they have been sending the link from blog to blog.
– "Greek Water". This is the kayak video I did when I paddled in Greece, it has 1711 views as it's in the Kayak Session magazine web page, one of the best white water magazines now a days.
– "Albania. Not every day" and "Armand River" has nearly 1000 views.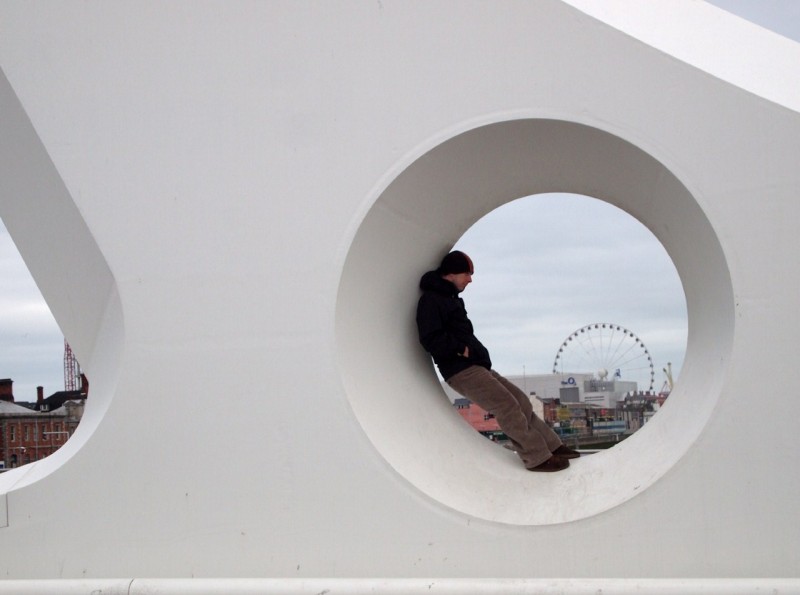 Interacting with the architecture.
During the trip I've dismissed threevideos:
One I recorded with my sister in Greece about the Delphi Oracle. I was doing as I was going to the Oracle to ask about my trip. The future teller, that in this case was called oracle straight forward, was my sister. She had a very passive attitude against me telling me very loose things about my questions about the trip. I wanted to know if I'd arrive China but she was not answering. It was a bit of a mess and we never went to the Delphos oracle so had to be dismissed
In China I started to record a video called "Chinese Food", it consisted on me eating all the Chinese food for a month telling the camera what it was, but during some days of a cold I starting feeling the video didn't make sense and I gave up. Now I think it could have been a very good video. For other trip to China.
One about how my backpack was structured.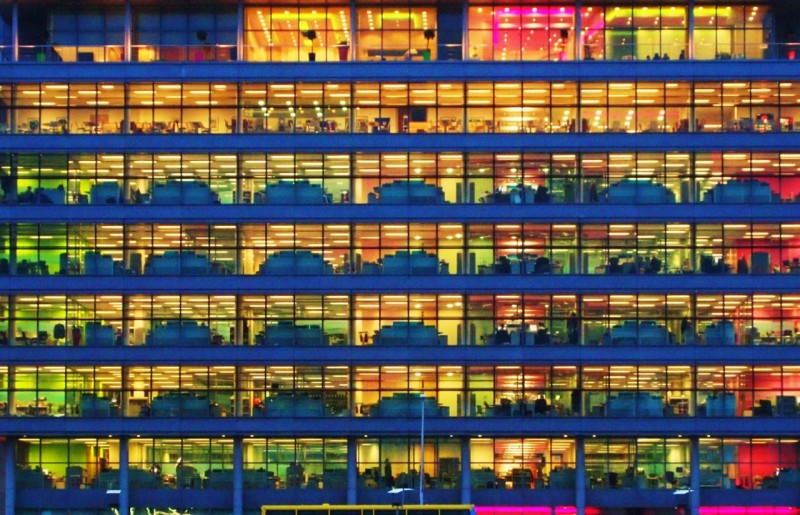 The countries with no video are: Turkey, Armenia, Jordan, Uzbekistan and Kazajstan. I wanted to make a video per country but after the mediocre videos of Georgia I decided to do only videos of the things that motivated me totally. Maybe that's why Italy, Montenegro and China have two videos.
The videos that I've liked the most are "Not every day", "Acqua Alta", "Darvaza Gas Crater", "Zadar sound and light" and "Beijing", however all have been fun to record.
Here are the statistics of the visits to the blog:
20.627 visits.
121 countries have visited my blog. AWESOME. No mater how long you've work with internet, there are things that are always surprising.
It started with around 700 visits a month and now I have around 2.700.
The numbers are great, but to whom I'd really would have loved to show the videos and tell the trip was my mother. She knew the plan and the itinerary, and with how much she liked travelling, she would have enjoyed it infinitelly. I would have loved to travel with her in the most interesting countries… Things would have been more interesting. I know I would have done an effor to go to more special and remote places, to talk with more people, to try more foods, to… everything. All would have been more intense.
But as this has not been possibe I've told you everything. This is life, you carry the bad things on your back and grab the good things as strong as you can, as living this trip. In other way, bu she´s been travelling with me during the trip.

Around 90 visits per day.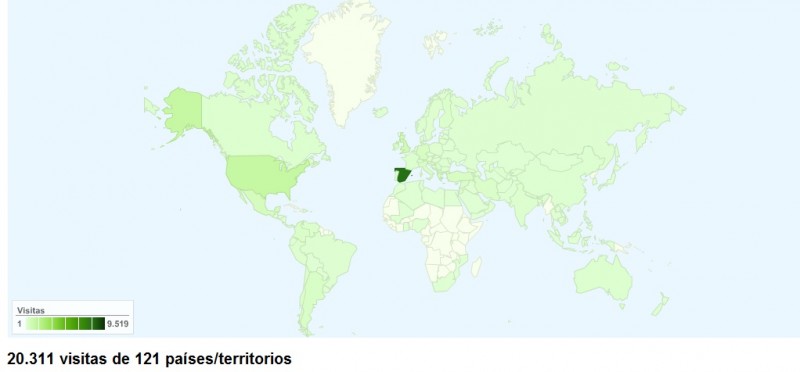 A map about it.
Here is the list of countries that have access to the blog ordered from less to more accesses: Spain, United States, United Kingdom, Mexico, Turkey, Germany, Greece, Ireland, Argentina, Italy, Serbia, Albania, Colombia, Iran, Syria, Chile, Venezuela, Finland, Peru, Canada, India, France, Croatia, Australia, Switzerland, China, Sweden, Netherlands, Georgia, Uzbekistan, Slovenia, Belgium, Malaysia, Russia, Brazil, Armenia, Ecuador, Poland, Bosnia and Herzegovina, Hungary, Norway, Montenegro, Romania, Lithuania, Iraq, Puerto Rico, Kyrgyzstan, Dominican Republic, Austria, Portugal, Philippines, United Arab Emirates, Costa Rica, Jordan, Uruguay, Bulgaria, Thailand, Guatemala, Japan, Indonesia, Pakistan, Israel, Czech Republic, Slovakia, Hong Kong, El Salvador, Singapore, New Zealand, Ukraine, Honduras, Saudi Arabia, South Korea, Macedonia, South Africa, Kazakhstan, Latvia, Bolivia, Egypt, Turkmenistan, Lebanon, Panama, Kuwait, Paraguay, Taiwan, Cambodia, Nicaragua, Estonia, Cyprus, Qatar, Tunisia, Azerbaijan, Algeria, Afghanistan, , Malta, Vietnam, Morocco, Macau, Bahrain, Nepal, Liechtenstein, Iceland, Ghana, Luxembourg, Mali, Andorra, Laos, Mongolia, Nigeria, Oman, Bangladesh, Gibraltar, Libya, Belarus, Saint Vincent and the Grenadines, Tajikistan, Mozambique, Sri Lanka, Moldova y Yemen.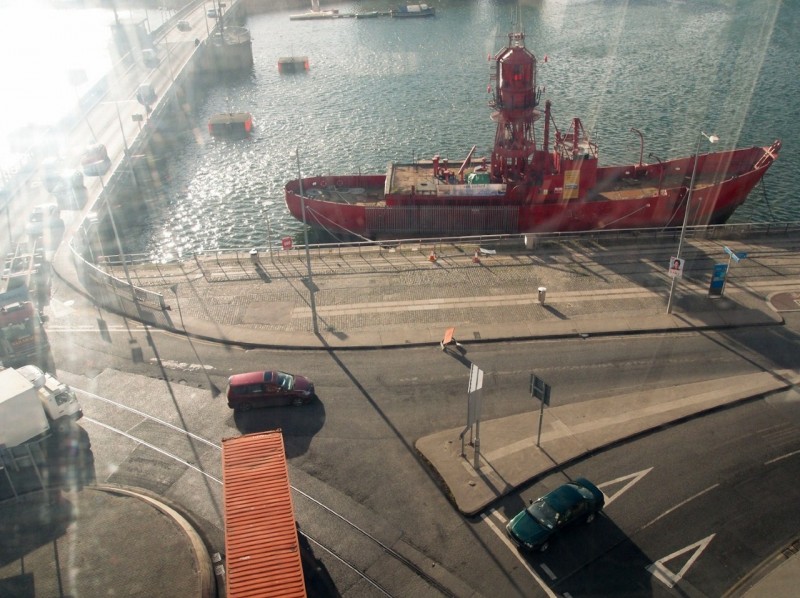 A view of the river next to the old port.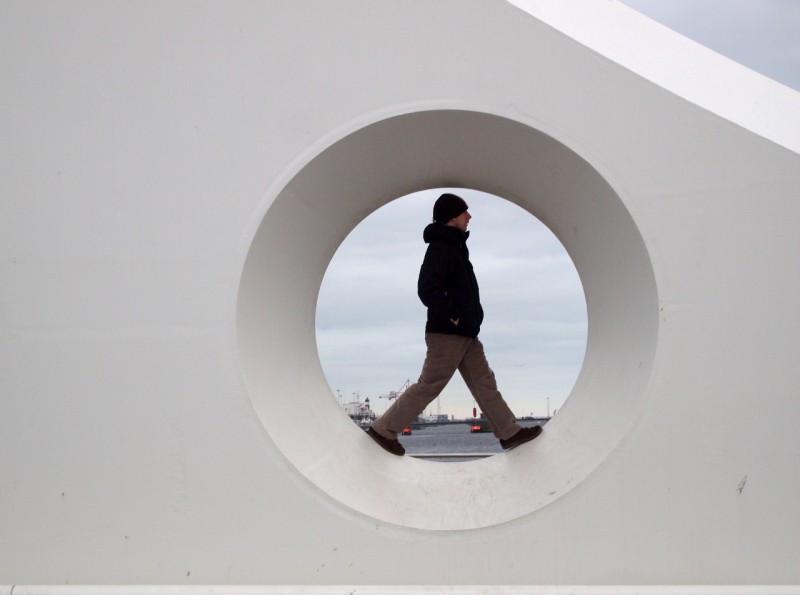 Another time in the hole.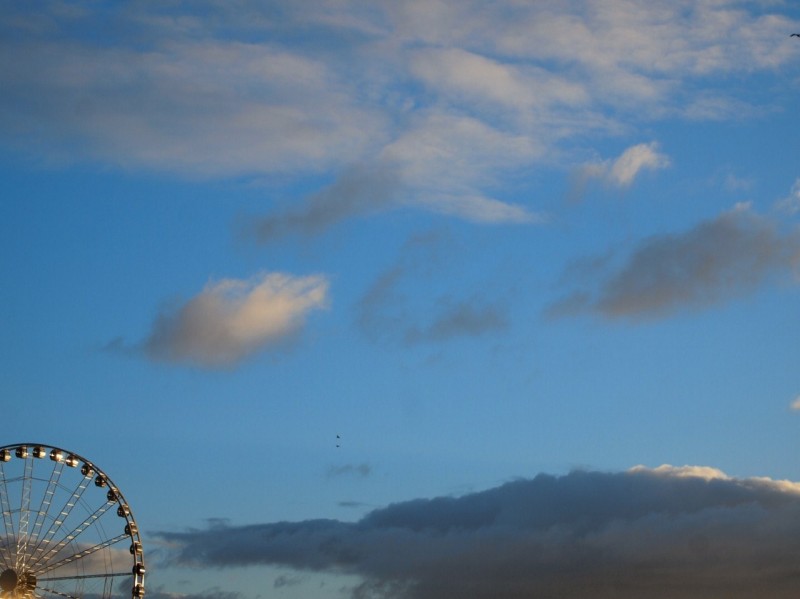 A day with no rain.
Some other technology related curiosities:
100% legal software used.
This must compensate the music I've taken for free.
I've used 121 internet connections to do the blog.
9 countries had internet restrictions, the strongest: China.
I've used 5 ways to access all I needed.
The mini-laptop has survived. I was not very sure about it, I imagined myself buying a new one in the middle of the trip.
A pity this year Lonely Planet has not done a Blog Award. I wanted to win it, hahahhahaa. At least the one in Spanish, but as they haven't done the award… nothing.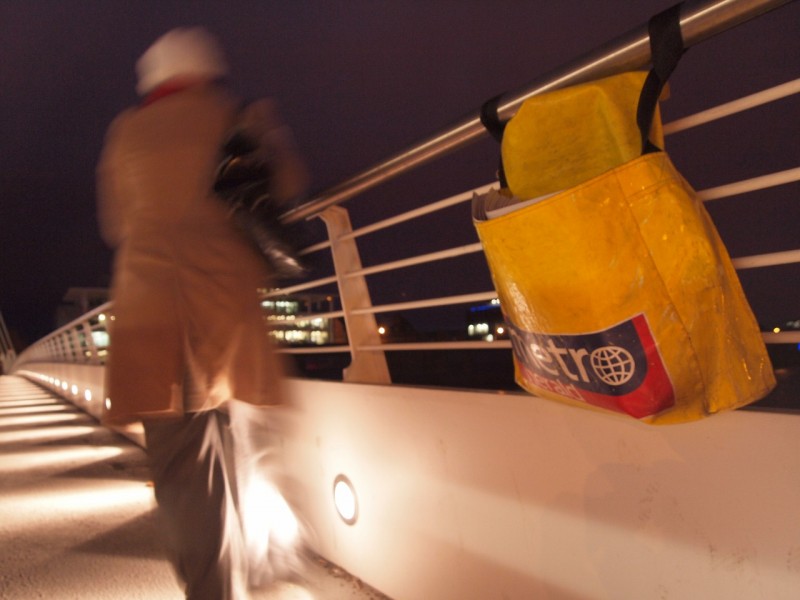 One more data. 10000000000000000000000000 orthographic mistakes. Thousands apologies. There are things I do well and others I don't, the orthography, obviously falls in the second bucket. Here my language teachers would say that little has changed.
I've done all possible to put the right data, but there may be things that are not totally fine. It would be impossible to continue the trip writing in a "quality" level as in a printed format. This is nature of the blog. Sorry for the mistakes.
I hope this blog has helped you to travel from home, to see places you didn't know and have made you feel like moving away from the sofa.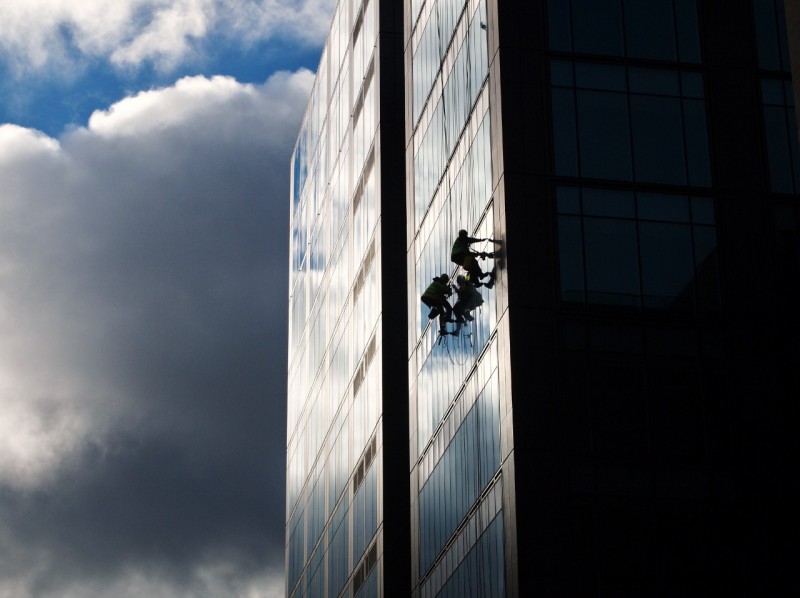 I've always liked images of window cleaners. Google has bought the building.

I'm working on a summary video with scenes that are not in the other videos, was not sure on doing it but I feel the blog is not complete without it. It'll be here in two or three months .
See you soon.
Fernando