2010
05.13
When the alarm clock rings at 5.30 am you feel like leaving the trip for the next day , but being lazy can´t exist when travelling, the best thing is not to think, stand up and get ready to leave.
After the two hour bus ride I arrived at the ferry. A ferry not for tourists but for the locals to move around. Everybody seemed to try to get in and out at the same time while the rain, that had not stopped all morning, was making them wet. I jump onto the ferry and while avoiding sacks, bags and kids I find my window with views.  I didn´t ask for the seventh time what time was the ferry returning.
When I paid the guy that seemed to control all is when he informed that I was sleeping in Fireza that night, he took it for granted as when giving the multiplying board results. I asked and it was confirmed, there was no ferry back.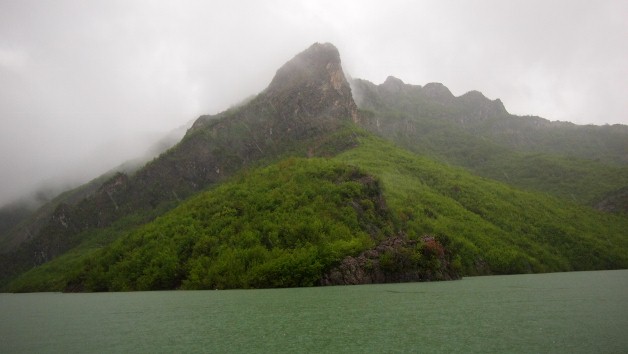 I had money to eat and sleep so it was not that bad staying, the only thing is that I had no idea how Fireza was, my immediate future was uncertain.
The boss invited me to go to the upper compartment where he was giving orders to the captain and chatting with his friends while having a feast eating raw sausages and Jonnie Walker, they offered me both things and for not rejecting their hospitability I had some Jonnie Walker from the bottle, but at 10am It doesn't go down very well. In Albania people drink home made raki, the local alcohol so the whisky is quite extraordinary, these were the wealthy people of the village. Two women were talking non stop in a corner, Albanians talk a lot.
I don't know how many people grabbed my cheeks to say hello on the way, I was just trying to simile while my face was being moved with hospitality.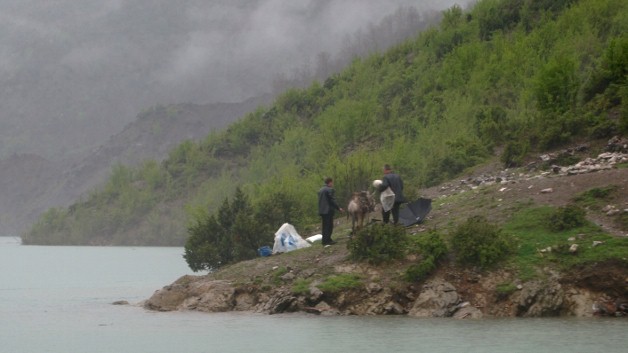 In the 66km the boat was making a few stops in places where you couldn´t see anything, just a man with a donkey waiting for family and goods.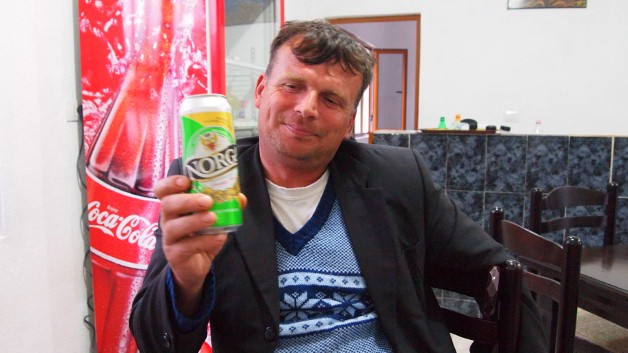 When it stopped raining I went for a walk. A man called me from a bar to invite me for some coffee and raki with his friends, they didn't talk any English or Italian, nor me any Albanian but we were communicating with a mix of words, some made up. They didn't wanted to let me go, we talked about our work, the raki, Albania, Spain… and many other things. The most talkative one(in the picture his friend), was Muslim , the other ones to make the easy joke were saying "Bin Laden", he was saying that Albanian Muslims are not like that. I think they also introduced me to the mayor.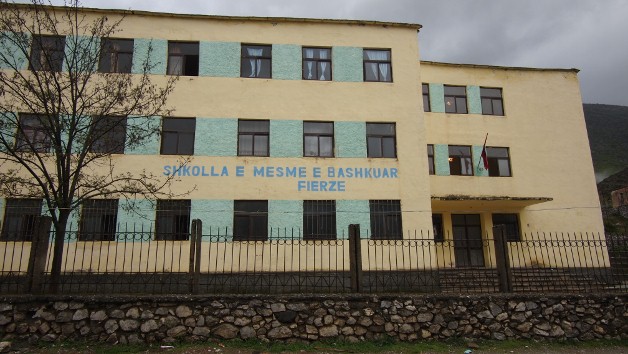 The valley school, one of the very few good Enver Hoxam legacies, 98% of the people are schooled.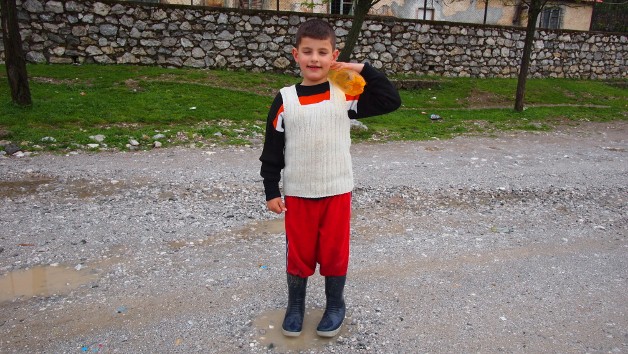 "Hello, how are you?" They love coming up to you to see if you reply back.
I haven't see any foreigner in a few days, in Fireza I'm the only foreigner.
Next day in the port, waiting for the ferry a man came to me, he was the owner of the port and had a great english so we talked for a while until the ferry departed 30 minutes late.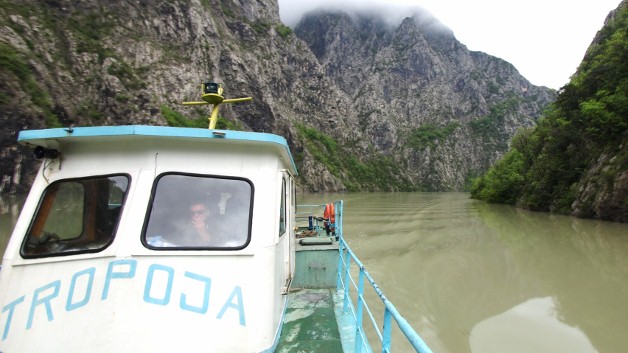 On the way back I got straight into the VIP area with the captain and his friends, there was the Jonnie Walker left over, not too much, they offered me some but at 7 a.m… I don´t feel like it even if I´ve been partying all night.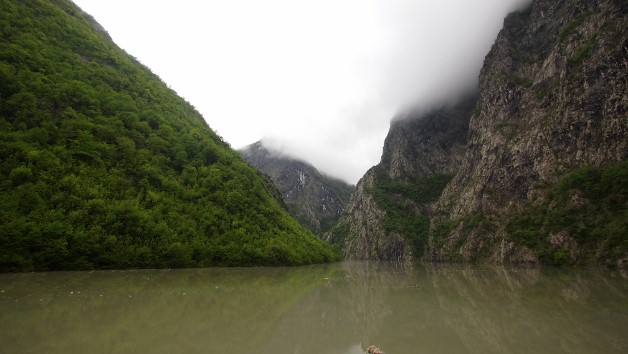 Leaving the gorge.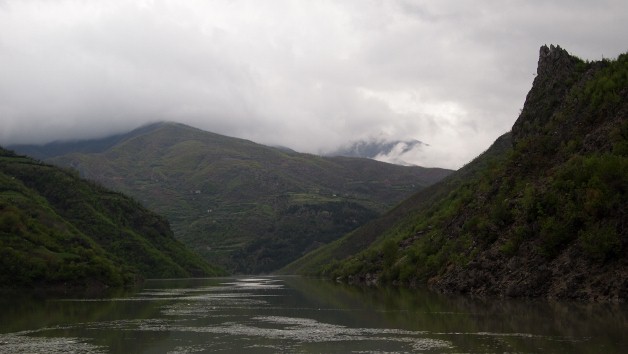 Very little rain today.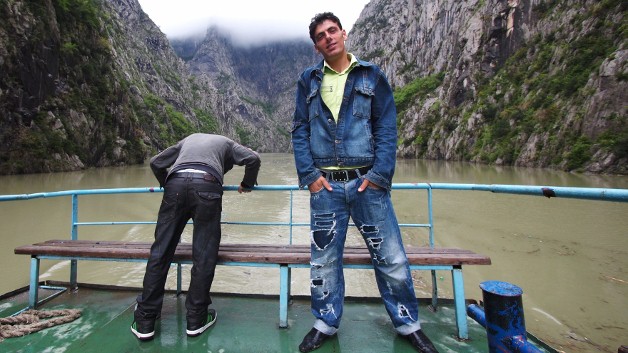 They come  to say hello and with some conversation if language permits.
I came back to Shkodra with the feeling of having been much further than what the map said and wanting more so I went to Theth, the most remote valley in Albania. The video is nearly ready and I hope to have it for tomorrow.
See you soon.
Fernando