2010
06.18
When I organized the trip I found Greece between Albania and Turkey, I didn´t know how to do it. I had two options, go to Greece and not spending too much time here or staying two months seeing everything. I decided the first option. Greece is a very interesting country and full of incredible things but I couldn´t give it too much time. Moreover Greece is expensive in comparison with other countries on the trip so I decided to spend around 10 days there.
I planned a simple route by the north. Starting in the less know Zagoria region and then going by Meteora(pictures here), After that I´d continue to the east to Thesalóniki from where I´d go to Turkey.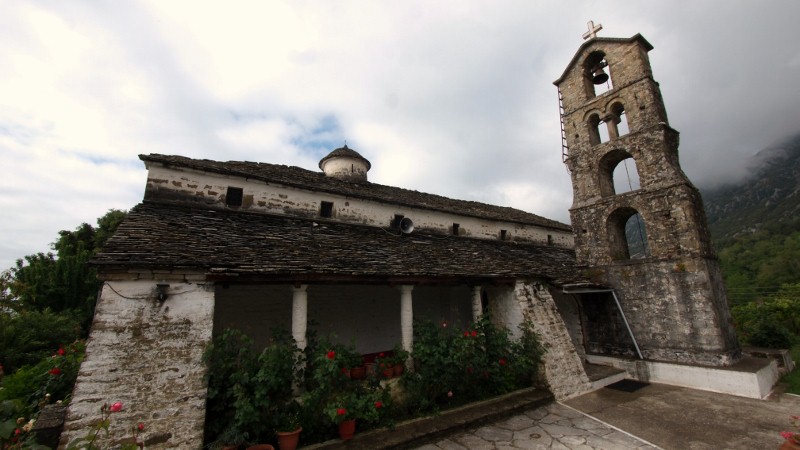 Church near Arta.  Zagoria region is far, with a small population and the roads are not very good, that´s why it´s more isolated and has some special flavour.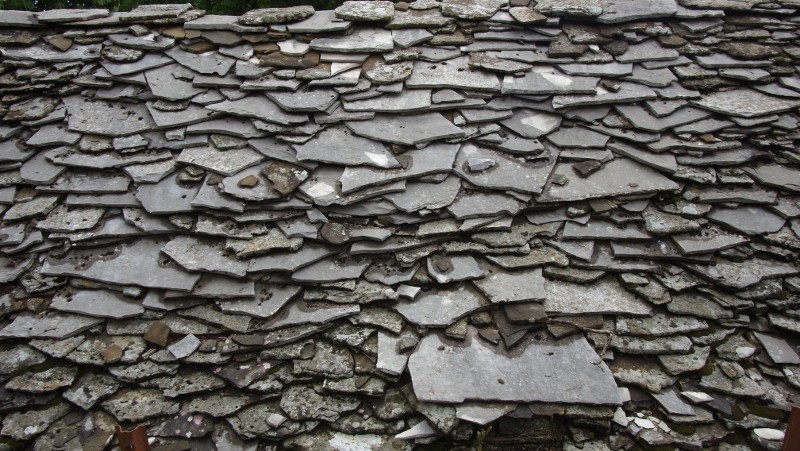 Detail of the roof.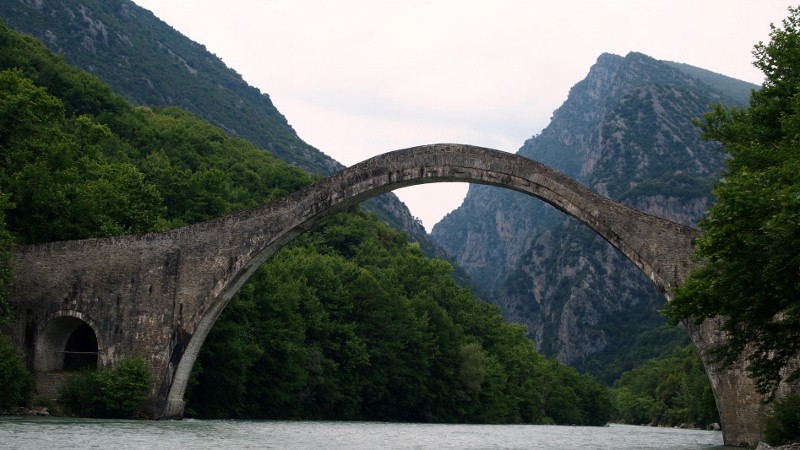 Bridge of the Kallaritikos river where I kayaked. Here is the video. Maybe those brown bears that still live in the region have crossed over many times?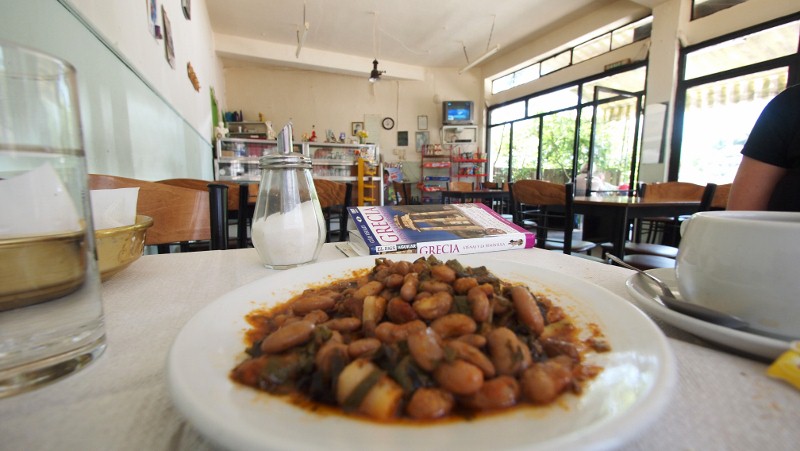 They were amazing. I generally don't like too much "the visual guides", in this case it was quite nice, however it did not talk much about what is not seen as they were as heavy as iron.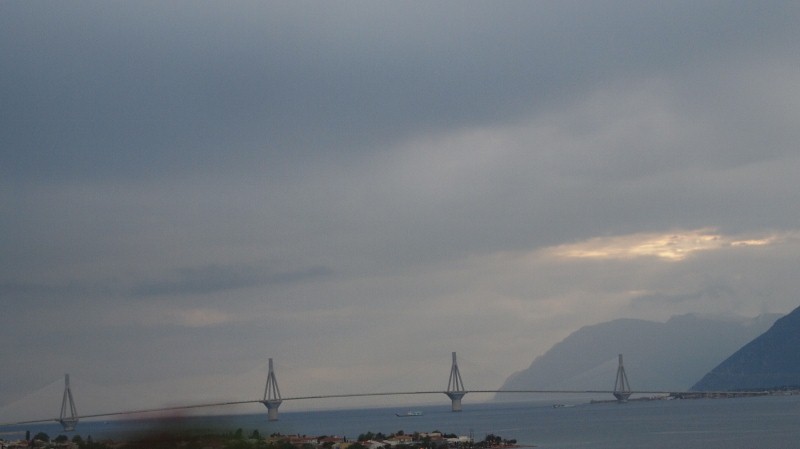 A very nice new long bridge that connects Peloponeso peninsular with the main land on the way to Athens.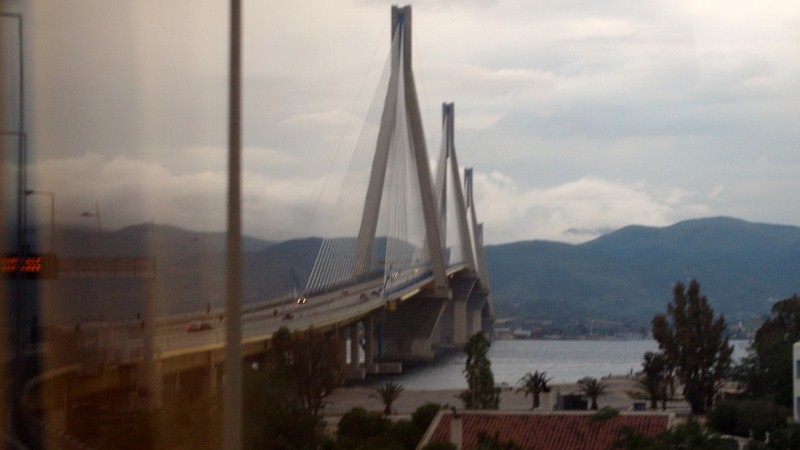 Yes, I like bridges. Picture from the bus…
The plan changed a bit, Ana was returning home from Athens. We were not excited about the idea of going to Athens as everybody talks about Athens as a chaotic, noisy and uninteresting city. With such low expectations, of course, We've loved it!. We had no intention of going to all the sights, we didn't think it was worth it, we enjoyed the walks between the sights and the cafes and the café culture Greeks have. There are thousands of terraces that are perfect to stay a while people watching, like those orthodox priests coming back from grocery shopping. Also my new blister made us relax and take it easy. The good thing of having another blister is that with the translation I've learned the word in English, probably it was in one English class that I was not paying attention.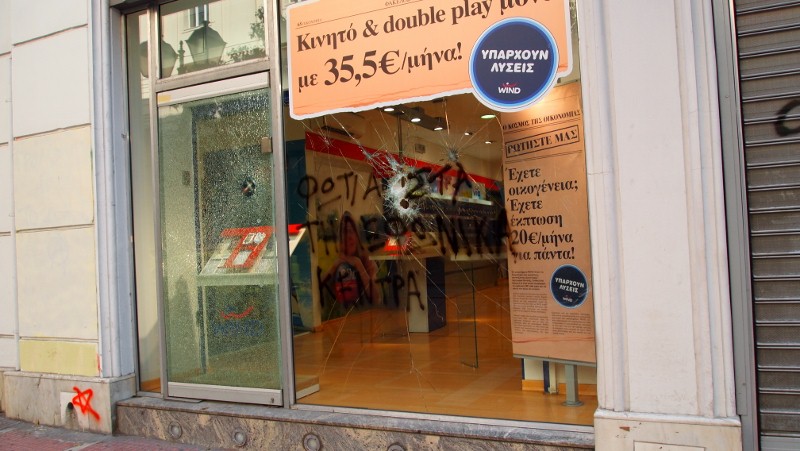 Leftovers of the anti-crisis protest or anti- crisis counter measures or anti-system. Victim: a bank.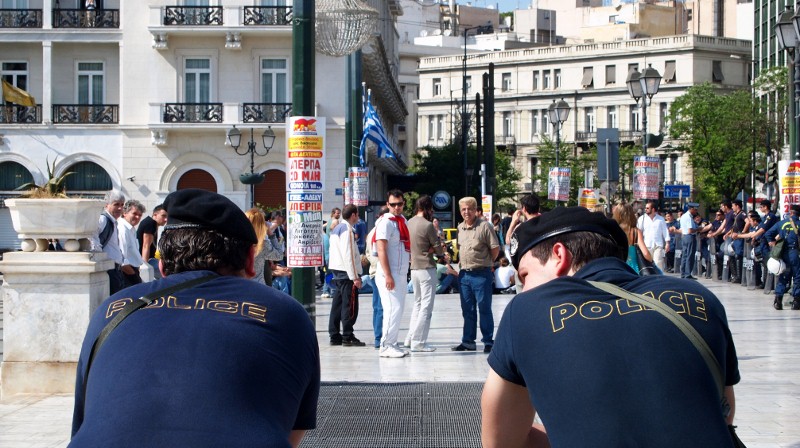 The guy from the hostel showed me in the map all the streets they normally use, he said in his country they never break anything.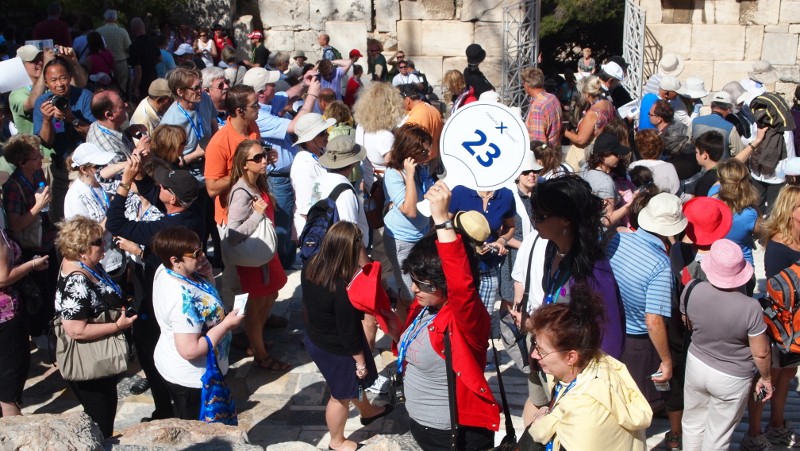 ¡How beautiful is the Acropolis! I miss Zagoria.
In Greece it is unavoidable read about the Greek gods. What has surprised me the most is that they were contrary to the "current" gods. Yes, for example, the Christian god is benevolent and understanding, but Greek gods were capricious, egoistical, chaotic, frivolous, bloodthirsty, despots, revengeful and temperamental, what now we say son of a bitch.
Reading Greek mythology is a mix between south American telenovela, Tarantino film and a constant orgy, so it's not strange that Greeks were scared of them. It is possible that this made them create philosophy, maybe with these horrible gods in which they were not finding support or protection or explanation or hope for what happened after death, the Greeks had to set out a logical way of what would happen latter, of what they were. They had no Genesis to explain or heaven to wrap them up.
Thanks to those evil gods the ancient Greeks revolutionized thinking and now our society is like it is maybe due to them.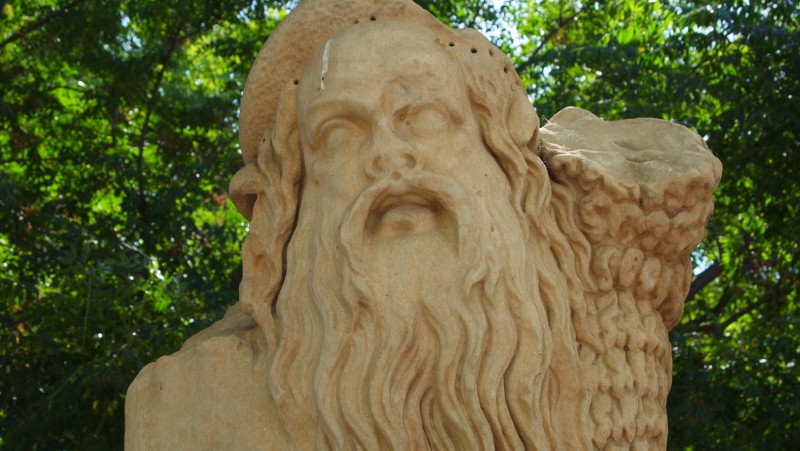 Reading about the Greek thinking it surprises me the differences they had about classes. Now that separation would seem at least xenophobic, even in the reality our society it maintains it in a way.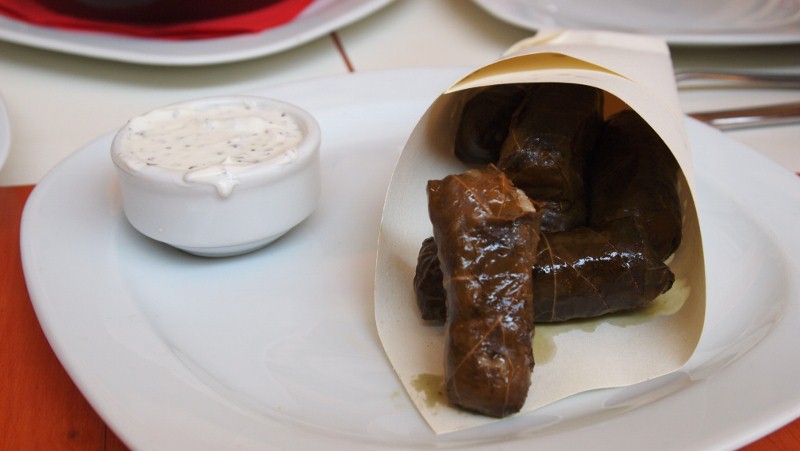 More food, but, is this Greek? Or ottoman-Turk? Or maybe from Armenia? I'll tell you once I arrive to Armenia. The vine leaves are stuffed with rice, a bit of olive oil on top and a sauce to finish it.
A Greek figure that I like is the Oraculo. Going there to ask about your future to a Pithonise(fortune teller) half drugged saying ambiguous things with no real meaning had to be a real show. Who'd have a time machine to witness it. We visited the Dodoni Oracle.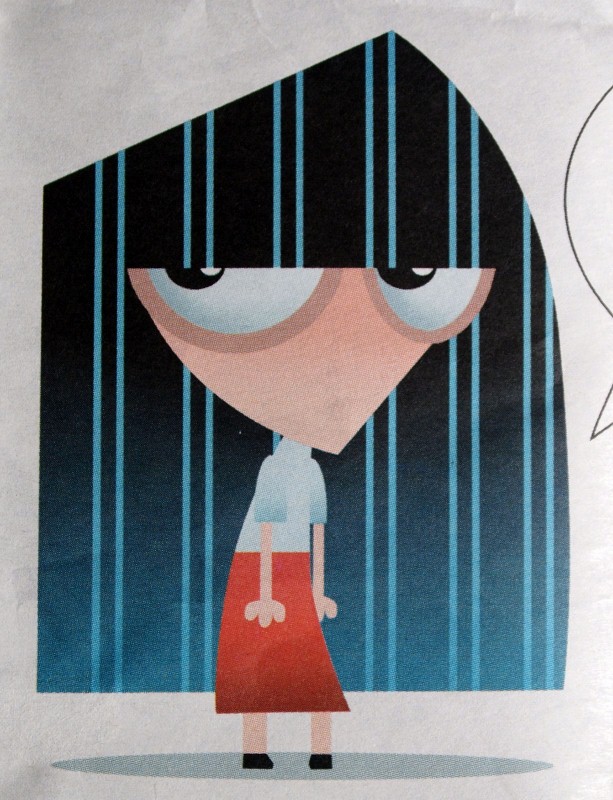 I like looking into the urban magazines that are now everywhere, even in this case, with Greece it's impossible to get absolutely anything with unreadable letters. I loved this little girl.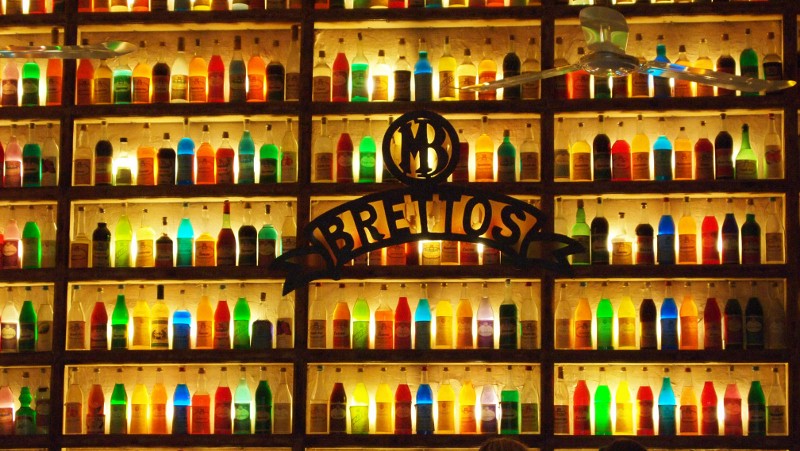 Quite a typical picture, but it's so photogenic that I had to post it.
And Ana left, there was only one more stop, Thessaloniki. A city that suffered a big change in 1923 as a Greece pact with Turkey and Bulgaria an interchange of population to adjust to the new ethnic borders and make them more pure. There were hundreds of thousands of Turks and Bulgarians from Greece and at the same time nearly 800.000 Greeks arrived to mother nation Greece even though they had never stepped over it.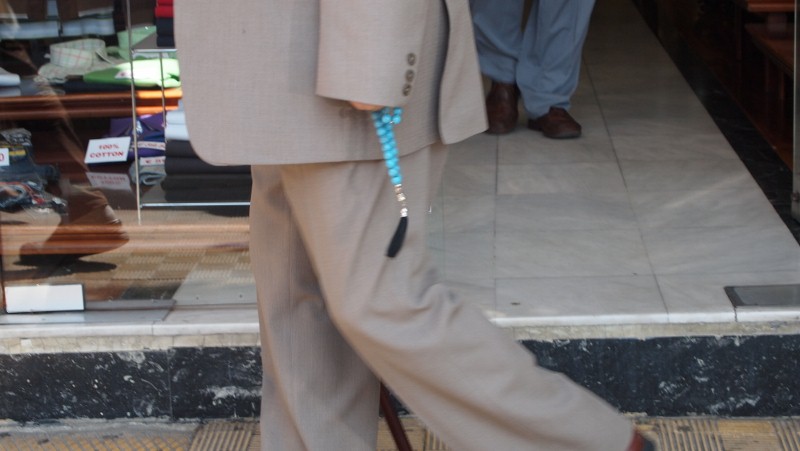 Greek streets have two sounds. The sound of Backgammon dices and the orthodox rosary that don't stop moving. But, ¿what is the difference between the orthodox Christians and the catholic? There are a lot of differences, but I'm not going to name them, I'm only going to tell you why there was a definitive separation. The cause was an interpretation of where the Holy Spirit came from: Rome says that he comes from the Father and the Son, for the orthodox, the Holy Spirit is generated directly from the father, same as the son. The other difference that was important in it's moment is that for westerns the unity of the 3 people comes give by it's holy nature, while for orient, the unities is assumed by the father. Really, they did well separating, because with so many differences….
Greece still keeps a lot of things for me, I haven't seen anything about the Peloponnese, neither the marvellous islands with white villages and blue windows or Rodas or…. I'll come one one day to see all this and to hike up Olympus.
I finish Greece, I have to go. It's night time, owned by Nix good. I get into the night bus for 9 hours, I'll be in Istanbul after the sunset.
See you soon.
Fernando