2010
07.26
A very quick post to tell you what Bosra is. I don't have much time working as sub-guide. It is a challenge making a "father" feel good in a Muslim country and it requires nearly all my energy so I can't spend that much time in the blog.
Coming back to Bosra, which is the topic of the day. There was a moment in Turkey I was a bit bored of Roman ruins and I was very close to not go and see "another" ruins in Syria. The curiosity convinced me and I'm glad I did it. It would have been a pity missing Bosra. The further I go from Rome, the more Roman settlements I visit, the more I realize how impressively powerful the empire was. In February I was in Rome, it's July and I still walk in it's territory, this was the roman region of Arabia and Bosra was its capital in the 2nd century.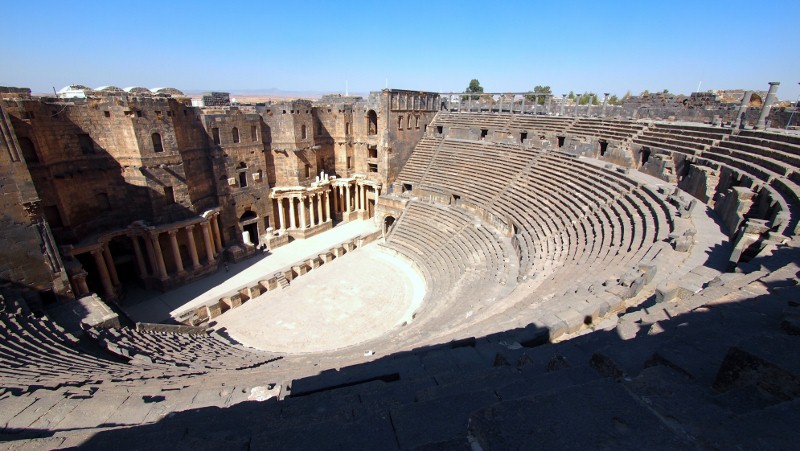 The main reason to come here is to see the theatre , it would be nearly impossible to be preserved any better. It's only two hours driving south of Damascus nearly at the border with Jordan. The theatre has the peculiarity that it's done with Basalt, a very strong volcanic rock of the area, that gives it the dark colour.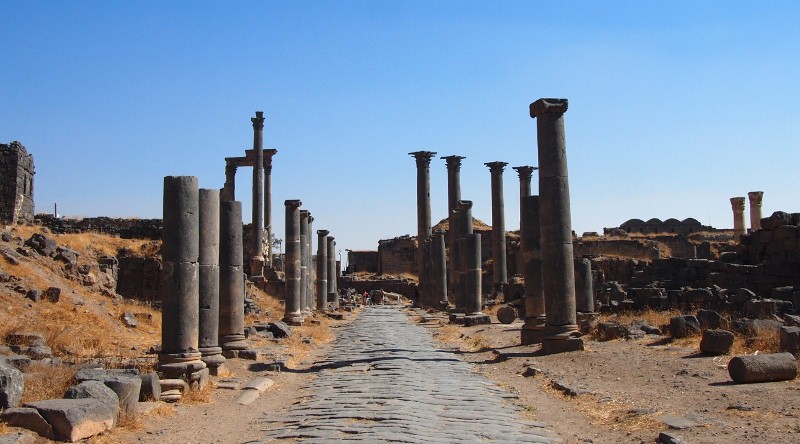 The city next to it is also built on basalt and has all the things the Roman cities have, the public baths, the agora, the columns… There are two enormous cisterns that received the water by an underground aqueduct from the mountains 30 kilometres away.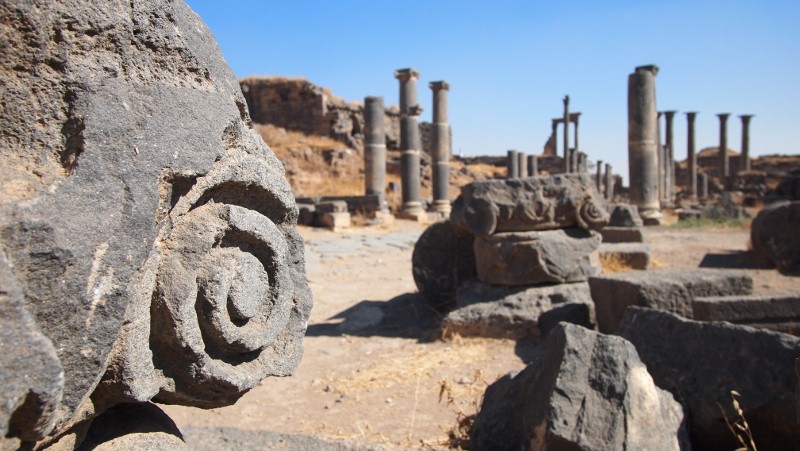 The desert covered the the city in sand for centuries making possible the great conservation of 70 years ago when it was found. The sand preserved the ruins from the weather and humans leaving them as they are now. Saladin fortified the theatre defending the city from the crusades and Mongols.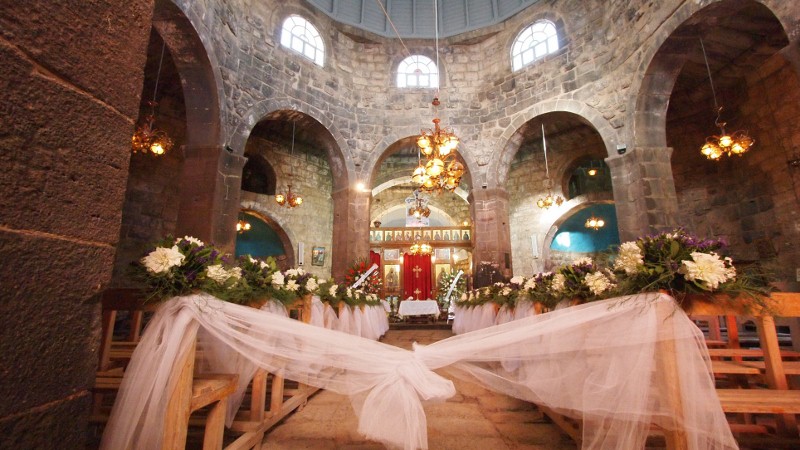 Church on the way back to Damascus, our base. Also in basalt and prepared for a wedding.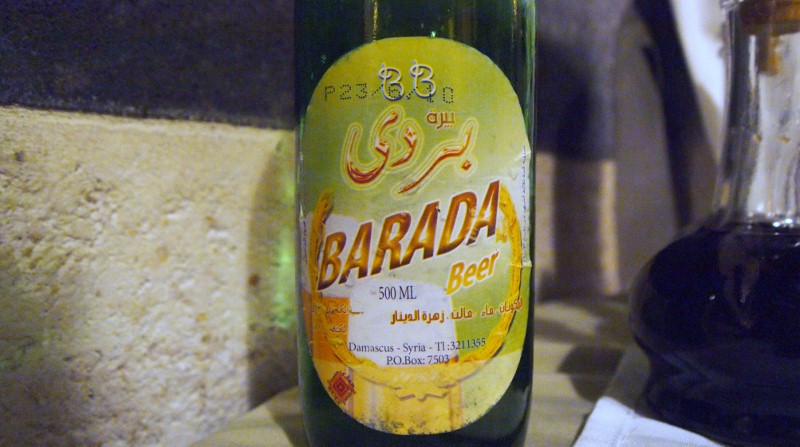 What a better way to finish the day than tasting the local bear? The truth? It's pretty bad. The most similar to a real beer is the Lebanese one. Lebanon also has good red wine. Well Lebanon must be a very cool country everybody here talks about how great it is. I'll have to leave it for another trip though.
The next post will be about Damascus. The city that once was the most important in Islam when religion was at its height. We'll see what we find!
See you soon.
Fernando