2010
08.08
To wind up I walk to the souk to have an ice-cream with pistachio over it mmmmmm'
I just spent the night, next day I want to go very early to Mar Musa Monastery on the way to Turkey. It is a monastery from the 6th century that was abandoned around 1830. The name comes from Moses-Musa. In 1982 Father Paolo started the reconstruction until 1991 when he settled there in a permanent way. The monastery is ecumenical mixture. This means that there are monks and nuns from different religious sects. It is possible to visit it for the day or to overnight.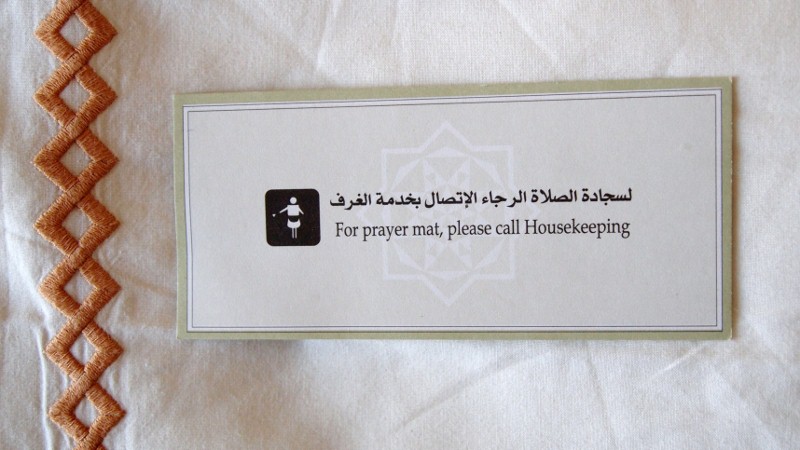 Instead of staying in the hotel with many stars I stayed with my father a week ago I go to mi Hotel-hostel. It costs me less sleeping in Al Rabie than in the star studded hotel. It's true that in the hotel you have great advantages such as being able to ask for your praying mat.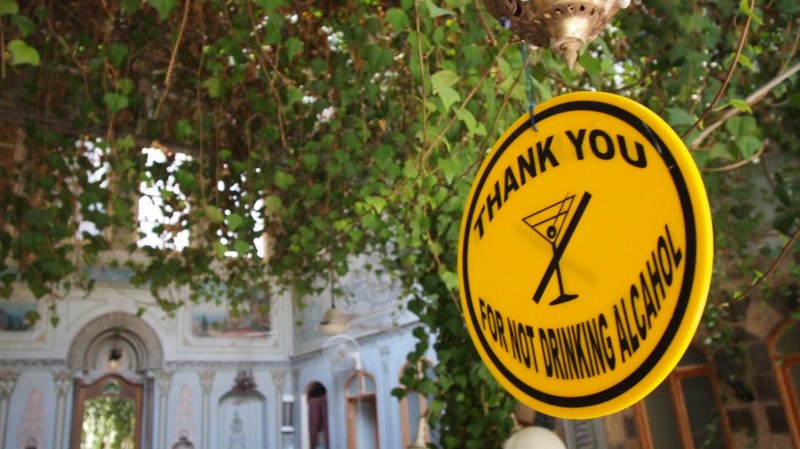 The best thing of my hotel is the patio, a place with silence, plants, fountain and a water melon in the fountain. It´s ideal to meet other travellers.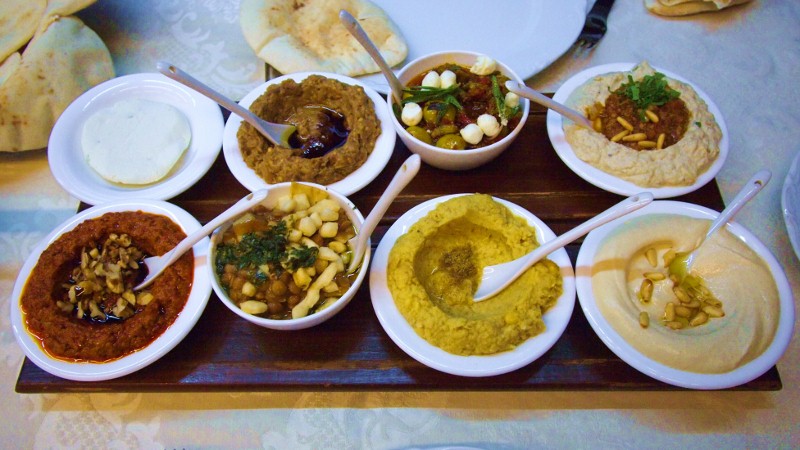 Syria has an elaborated cuisine, the photo only has the starters or mezze. This is in the hotel Orient pearl.
Here are some other restaurant recommendations:
– Orient Pearl is one of the newest and the food is excellent.
– Naranj in the Christian neighbourhood.
– Al Hallabi, with Aleppan cuisine, known as the best cuisine in the country.
– If you want a night view(or daylight) from the city, you can go to one of the countries up in the hill but don't expect either great food nor service.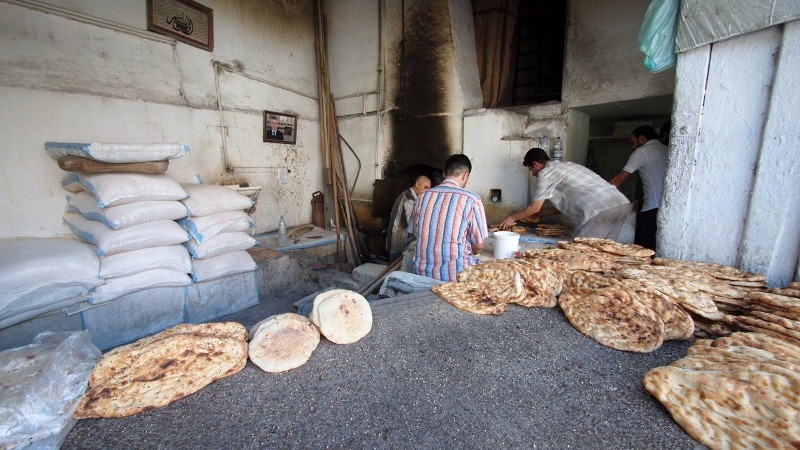 I buy some bread.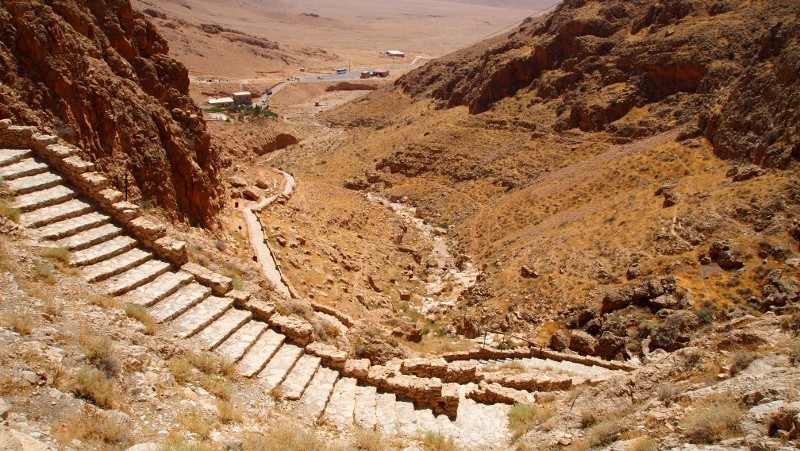 Stairs to go up to the monastery, there is no road. I arrive just for lunch.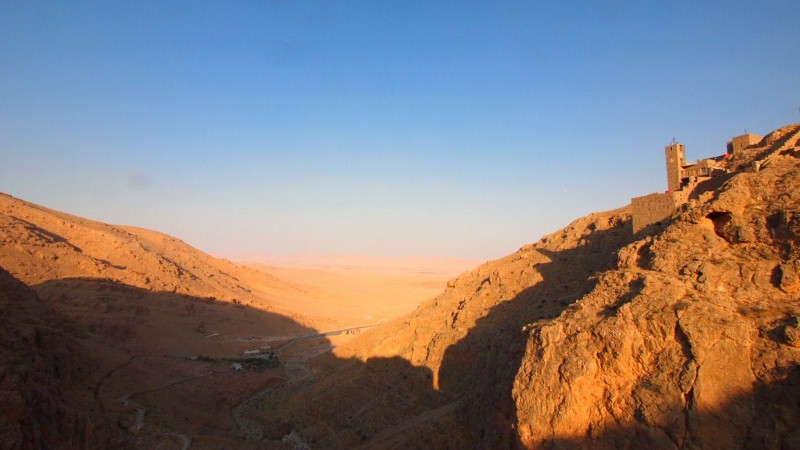 I think summer is not the best moment to visit it, there were around 50 people for dinner and the monks are not even 10. I expected a more inaccessible place, with more monks that visitors, so my experience got a bit adultaretad. In winter it has to be much more interesting being able to talk more in depth than the "Where are you from?".
It's sunset, a group leaves the monastery walking to another nearby monastery, I read for a little bit enjoying the image.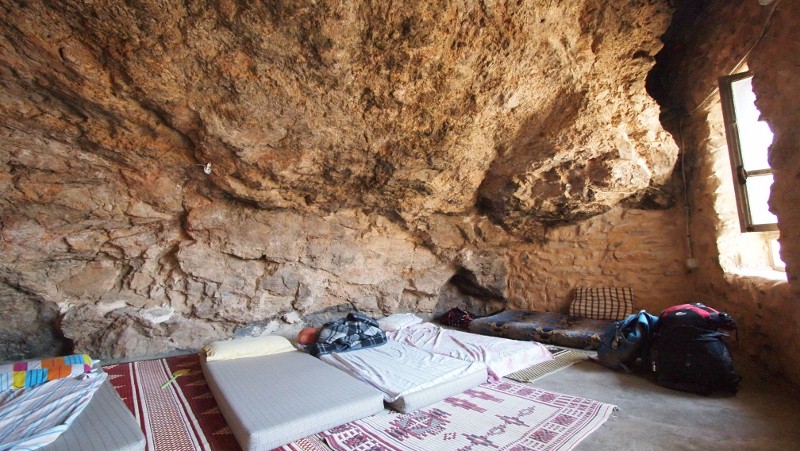 Do you like my room?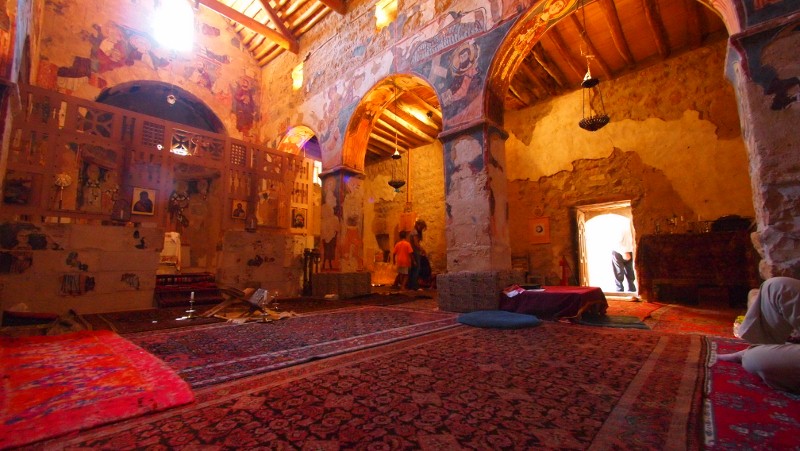 In the morning and afternoon they have a meditation hour, after that there is the prayer. The praying has quite a lot of singing, you can't expect less form a country with the oldest score in the world. It's from the 1500 B.C.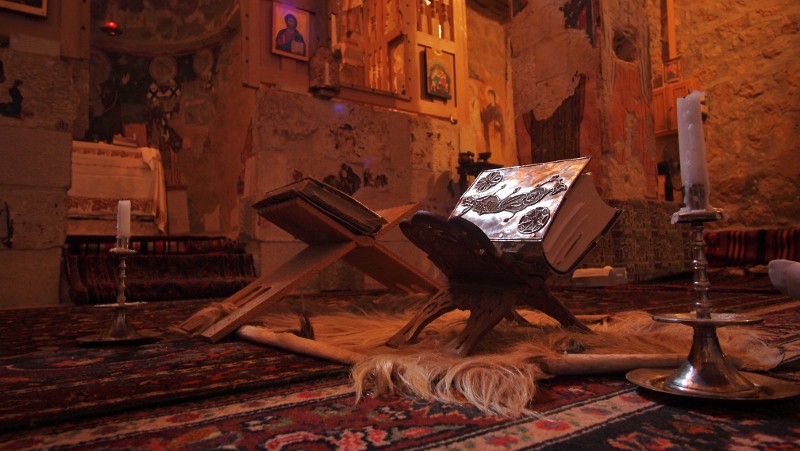 Being so many people the place looked like a free hostel run by monks more than a monastery that hosts people, but I've liked visiting. I love these places where different people try to get together instead of separating, maybe these places are seeds and the world can improve bit by bit.
When I say hello to Father Paolo, a former Jesuits, I say hello from Barbara from Antilock. Father Paolo has an incredible personality, he is one of those people that when he talks everybody just pays as much attention as possible.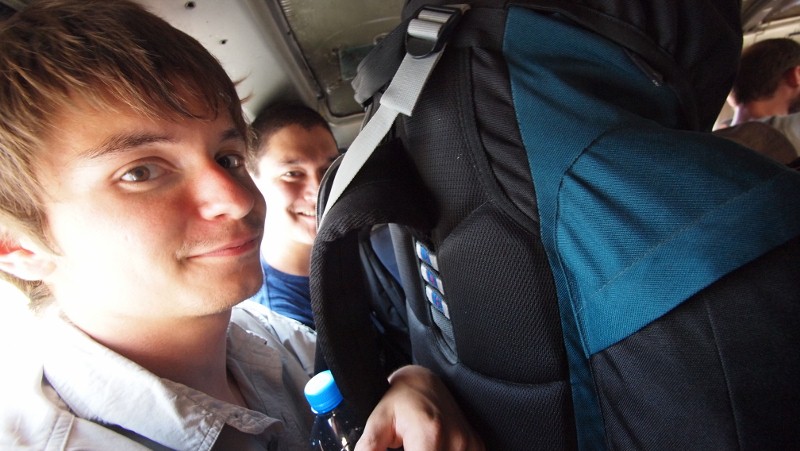 I leave the place with a bit more hope in the world. With me I have a Belgian and a German that are travelling in the area. We are in the minibus with our bags on top of us. I keep going north to leave Syria. The next stop of the trip is Georgia, but… plans are meant to be change, aren't they?
I leave this country with it's dentist president, amazingly hospitable people, deserts, roman ruins, abandoned cities, water Norias, forgotten castles, exciting history and good food. From all these things the one that makes you feel good even with the huge language barrier is the people. Syrians ar honest, jokers, helpful and positive. I hope the rising tourism will help progress and have a less hard life and that it does not change the pleasant character I've found in their people.
See you soon.
Fenando