2011
02.26
Mi friends are a bunch of bast.. pricks!, they have developed a theory to tease me. From them, I haven't done the trip, on the contrary I've filled up a blog stick head to the computer screen with internet and Photoshop. The most stunning thing of this theory is that two independent group of friends have come up with it, hahahahha. Fortunately they don't keep gong with it.
What I tell you today are some numbers I've been collecting during the trip. I've organized it in smaller groups so it's easier to follow:
Here you have the list.
First a few numbers of the trip as a trip:
42 weeks f travelling
1 continent: Eurasia. Even there's probably people that says it's two.
1 flight, the return flight from Beijing.
4 kilos lost, and already recovered.
53 degrees as maximum temperature in Erbil, Northern Iraq capital.
-22 in Moscow when stepped down the plane stairs to transfer to Spain. The lowest temperature I've got during the trip has been -12 in Kyrgyzstan.
1 Euro. The cheapest meals I've had.
70 Euros. The most… yes… I was leaving Venice next day, I was happy for having recorded "Acqua Alta" video, maybe my best video (click here to see), and I wanted to leave the city in a special way.
3 Euro, the cheapest I've paid to Sleep. It was a horrendous place in Albania.
1, only one type of plug. Amazing. Thanks good I decided not to bring one of those huge multi-plug things. Every time I was moving into a new country I was searching for plugs in the borders to se if I had to buy the adapter, when I'd see the two rounded pins I had a bit of a happy moment.
19 countries in the initial itinerary of the trip: Spain, France, Italy, Slovenia, Croatia, Bosnia Herzegovina, Montenegro, Albania, Greece, Turkey, Syria, Jordan, Georgia, Armeia, raq, Turkmenistan, Uzbekistan, Kyrgyzstan and China
20 if we get the Vatican as a country, which in fact it is.
Some more numbers about countries:
2 unexpected countries. Iraq, that I decided to go to the north with my friend Matt LINKLINK and Kazakhstan that I had to go through to go from Uzbekistan to Kyrgyzstan as their border was closed.
25 the total number of countries I've been in during 2010 as I travelled to Ireland and England before the trip and Portugal after the trip to kayak for a few days. I doubt that any other time in my live I'll be in so many countries in a single year.
2 countries that I've gone through very fast so I have to come back to finish seing them, Armenia and Kazakhstan.
19 border closed until coming back to Spain. One of the weirdest ones was Armenia with Iran, specially until I met "Cerda" and his smile changed my crappy day. I think it's One of the stories that came up better in the blog, here you have the link if you want.
9 countries with a majority of Muslims.
9 countries with a majority of Christians.
5 Countries in which I've kayak.
11 different rivers in which I've kayak
22 nationalities of people met but that they were not in the list: Lithuania, Belgium, Japan, Switzerland, Germany, Check republic, Poland, England, Finland, Korea, Israel, Angola, Taiwan( if you consider it a country, Tajikistan, Russia, Ukraine, Canada, USA, Argentina, Mexico, Peru and Brazil.
13 Countries that I've gone by that has anti personal mines. I've been two hours in internet trying to make this list right but it's difficult, so sorry if there are mistakes: Croatia, Bosnia and Herzegovina, Albania, Greece, Turkey, Jordan, Syria, Georgia, Armenia, Iraq, Iran, Uzbekistan and China.
Some numbers about the passport:
12 visas in the passport.
1 visa gotten before leaving Spain.
1, only one free page in the passport.
1 glue I had to buy to fix the passport cover to the pages.
5 times I had to repeat the process as it was getting loose with the use.
4 consulates have given me visas with my glued passport.
7 borders crossed with the passport glued.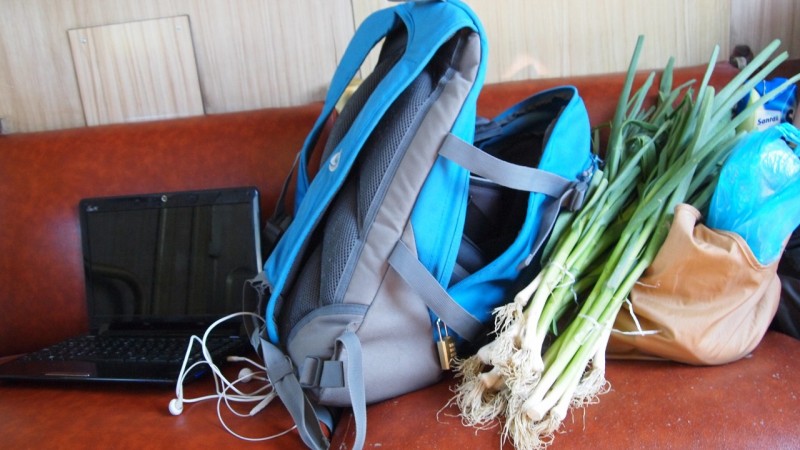 Backpack in Albania, when it had a month of travelling.
Backpack today. Where is that bright blue colour?
Some unclassified numbers:
4 razors.
1 traffic fine that I got when travelling from Madrid to Burgos. I was recording the first video and to avoid background noise I was driving at 80 kilometres per hour. The police fined me for a problem with a light but I'd say they just wanted to check out why anyone could drive so slow for such a long time.
100 Euro for the fine.
42, this sounds incredibly high but 42 beers I tried during the trip.
1 beer keeps being my favourite, the Madrilian Mahou, however the new beers tasted in strange bars, terraces and accompanied by strangers are worthy to remember.
3 blisters. One in the hand for kayaking in Iran with quite warm water. Two in the little finger of my finger in Jordan.
1 false student card. I made it so fast the last day that I even put my born year wrong.
164 Euros saved with it. There are a lot of places in which I haven't used it as I've considered they were asking for a logical price plus it was needed.
164 Euros transferred to ONGs that work in countries I've travelled.
1 place I didn't dare to bring it out. The Vatican museum had a specific queue for it and didn't wanted to risk so I pay the 15 Euro the ticket costs.
10 hat's I've bought on the way. I guess I have kind of a collection of hats of places I go to.
1 traffic light smashed down. I was driving a rented Smart in Croatia. I had had breakfast outside writing something for the blog. I was getting out of the hostel with 200 beds in where I was the only person sleeping. I was relaxed, comfortable, probably too relaxed. I was looking to the right to be sure no cars were coming. I look to the left where I was turning and… wow, what is this traffic light doing 1.5 meter from my car? Break and PAM!!! I go backwards in the middle of the four line road, check the car is fine and run away from where the thing has happened.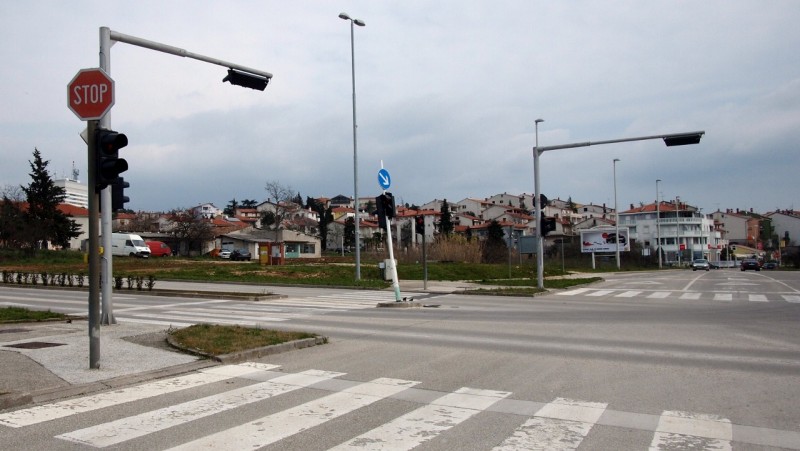 My traffic light in the middle. Yes I stopped to get a picture.
Uncountable:
Many invitations to alcohol, even in Iran where it's illegal. I started the list but it was growing too much.
Many waking up early to get pictures with no people.
Many nights going late to bed to finish posts and videos. But I'll tell you about the blog numbers specifically in other post.
Many new friends in Facebook, even some real ones.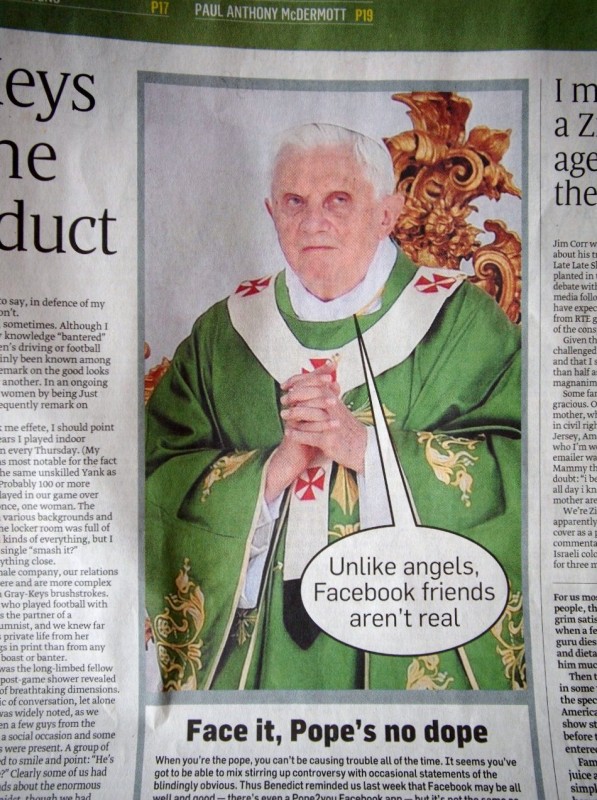 I'm actually not a big fan of face book, but it helps to communicate when you are away.
Some other mixed numbers to finish:
2 pairs of glasses lost, ones for the sun and others to see. I had spare seeing glasses so it was not traumatic.
1 laptop charger forgotten in a hotel room in west China. Whit this I finish the list of lost or forgotten things.
1 over used backpack, my day backpack. The backpack can be considered a symbol of modernization, there are a lot of countries in which you only see backpacks to foreigners.
2 hotel keys that I didn't return, one in Albania an one in China.
1 diarrheia I would have prefer not to have when visiting the Aral sea in Uzbekistan. Didn't stop me from doing anything but wasn't pleasant.
1 pair of shoes that I used up, the sole was nearly gone. Luckily I could replace them for the same pair when my friend Silvia came to visit me to Kyrgyzstan.
4 credit cards, one of each just in case MasterCard, Maestro, Visa and American Express that I haven't used.
I think this is enough numbers for the day, I have two more posts with numbers, one about transport, final number of kilometres and related stuff and the last one about the blog and how many people have read this?
In a week you'll have it here.
Have a good day.
Fernando